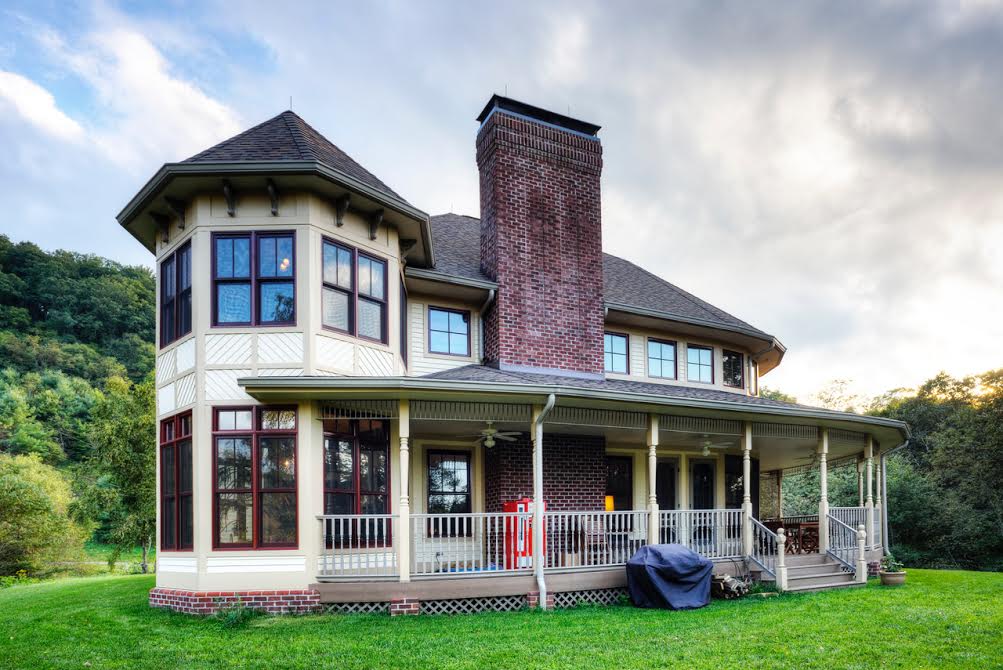 The third annual Floyd House and Garden Tour, Saturday, June 24th, will feature five county homes that are the most diverse in size, age and history than on previous tours presented by the Floyd Center for the Arts.
---
The first two tours were successful fundraisers for the Arts Center. "We expect this year's tour will attract crowds equal to or greater than the last two years. Tickets are now available online and by calling the Art Center" said Linda Fallon, the Center's board president.
This year's House and Garden Tour features five very different homes, ranging in age from more than 150 years to two built about four years ago. Largest and oldest is Glenanna, the brick, white-columned beauty on Floyd's main street (221 South). A front porch plaque proclaims its listing on the State and National registers of Historic Places.
Another of the larger houses, in the Dugspur-Willis area, looks across a spacious meadow toward Greasy Creek. Though contemporary and many-windowed in its exterior, the interior shows the owners' love for Victorian décor and furniture. There are fine finishing details in many of the rooms, including a "mousehole" in a door leading to the basement for use by the couple's four cats.
The old farmhouse on Deerfield Road has the distinct charm that combining interesting antiques and found objects with layers of peeling wallpaper can bring to old country rooms. The house was originally a log cabin, c.1870, with three sections added over the years.
One of the smaller houses sits off Route 221 on 95 acres of mostly uninhabited land, with a magnificent view south toward Blue Ridge Parkway in the distance. The owners designed the house to downsize somewhat from their previous Colorado home. They value simplicity, as seen in the living area: a soaring timber frame, open-plan space, with precise, thoughtful architectural details.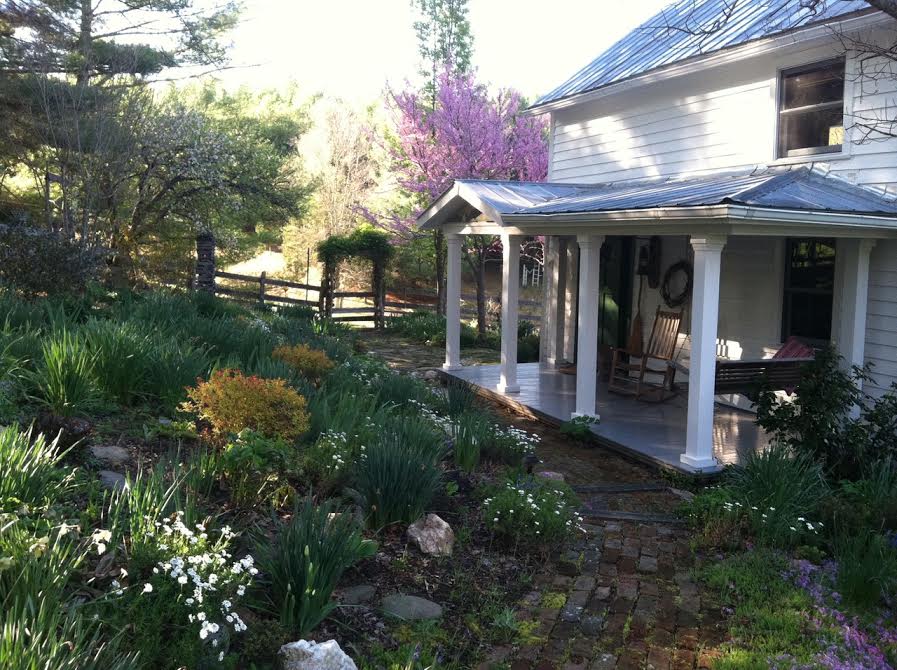 The tour's last house may be known to some visitors. Owned by Charlie and Glenda Brouwer, the sculpture studio and trail featuring a parade of Charlie's iconic stacked ladders and huge wooden figures have been open before. This is the first time the house and Glenda's lush gardens will be open to visitors. The house's interior, partly built by the Brouwers and friends, holds a huge array of artworks and crafts.
The tour is underwritten by Union Bank and will be held, rain or shine, from 9-5 p.m. on Saturday. Tickets are $30 each and include a gourmet box lunch from a local caterer. For more information, please call the Center for the Arts at (540) 745-2784, email info@floydartcenter.org or visit www.floydartcenter.org.
For more information about The Floyd Center for the Arts: FloydArtCenter.org or call 540-745-2784. The Center is located at 220 Parkway Lane South in Floyd, ½ mile south of the stoplight on Route 8. Regular hours are: Monday – Saturday, 10 – 5 p.m.