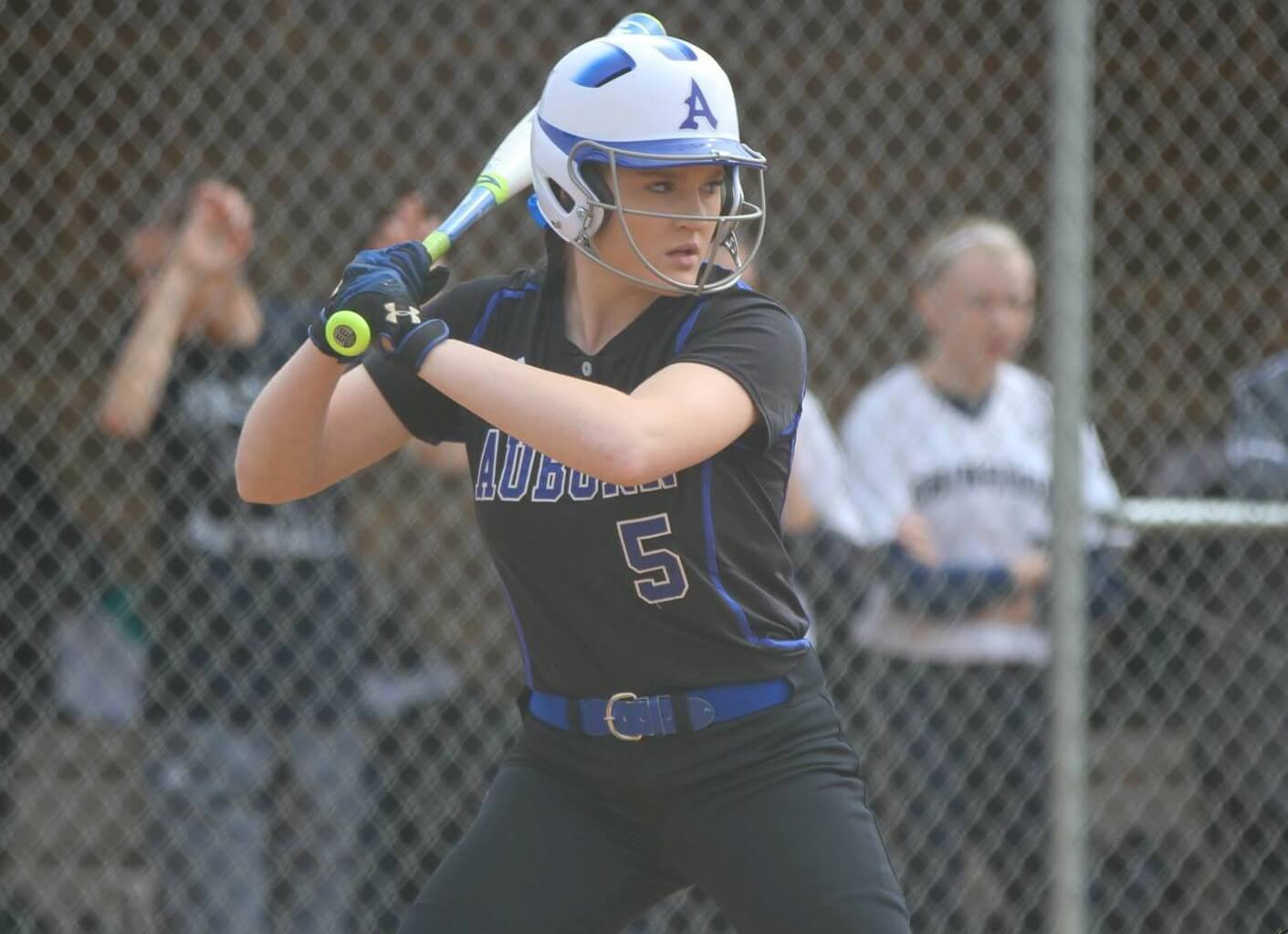 Another Auburn High School student-athlete has announced plans to play softball at the collegiate level.
---
McKenzie Lawrence has made a commitment to Wingate University in North Carolina. The rising junior was 1A all state this past spring, picking up both conference and regional honors, and is a member of the class of 2019.
Lawrence chose Wingate because she fell in love with the program, the campus and the coaches. "It was the best hit for me," she said.
As a freshman, Lawrence averaged .328 at the plate with three doubles, four homers, six stolen bases and 16 Runs Batted In (RBI). This year as a sophomore, she batted .400 with 16 RBIs, three homeruns, 11 doubles, two triples and 13 stolen bases.
In addition to Auburn, Lawrence also plays for a nationally ranked travel softball team from North Carolina where almost everyone on the senior squad has received scholarship offers from Division I colleges.
Her high school coach, David Hurd, said her speed and arm strength are off the charts and she gets great reads on balls to either her left or her right. "Her tools to play the game are as good as anyone's," he said. Lawrence hopes to major health sciences and be a physical therapist.
The Wingate softball team was 25-25 this past season and is a member of the Blue Grass Mountain Conference, NCAA Division II. The conference includes Catawba, Chowan University, Davis & Elkins, Barton College, Carson-Newman, Converse, Fairmont State, Queens University, SCAD, Lenoir Rhyne and Salem International.