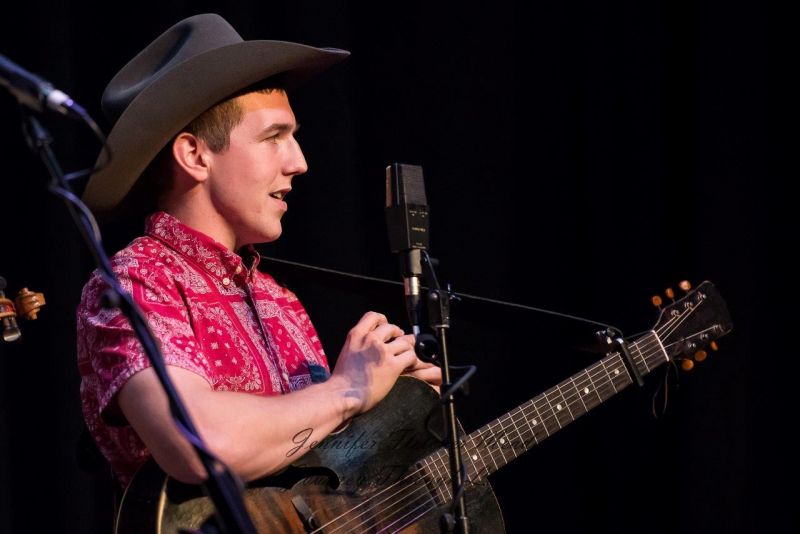 ABINGDON – The Crooked Road (TCR) is offering a Professional Development Workshop for Musicians on Saturday, March 16 from 10:30 a.m. – 4 p.m. at Heartwood in Abingdon, VA.
---
The workshop was conceived by TCR's Education Committee in response to a specific need in our community to improve the quality of artist bios, web presence, stage presence, and communication skills for artists who are representing themselves and who are interested in having a career in the music industry.
The workshop will serve 24 musicians from Southwest Virginia, ages 16 and older, who are in the beginning to intermediate stages of their careers.
Southwest Virginia includes the counties (and associated towns) of Bland, Buchanan, Carroll, Dickenson, Floyd, Franklin, Giles, Grayson, Lee, Montgomery, Patrick, Pulaski, Russell, Scott, Smyth, Tazewell, Washington, Wise and Wythe; and the Cities of Bristol, Galax, Norton and Radford.
The announcement said that participants can gain a heightened awareness of importance of professionalism in self-representation and develop skills that will benefit their work as musicians. The workshop is offered at no cost to attendees. Lunch will be provided.
Workshop topics include: Becoming a Professional Musician, Being Your Own Booking Agent, Writing an Effective Bio, Captivating an Audience, and Internet Marketing. Presenters will include: Sammy Shelor (Lonesome River Band); Richard Rose (Barter Theatre); Josh Trivette (Moonstruck Management); Katie Hoffman (Appalworks); and Kris Truelsen (Bill and the Belles).
To apply for the workshop, applicants must submit an essay of 200 words or less outlining their personal experience and telling why they would like to participate. Applicants should include workshop title and their name; age; school (if applicable); mailing address; email address; and telephone number at the top of the essay. Applications should be sent by email to admin@thecrookedroad.org, or by  U.S. Postal Service to The Crooked Road, One Heartwood Circle, Abingdon, VA 24210. Applications must be received by 5:00 pm on Wednesday, February 20th. Applications will be reviewed by members of TCR's Education Committee and participants will be selected based on merit, experience, and enthusiasm. Applicants will be notified within one week of the application deadline.
The workshop is supported by a grant from the International Bluegrass Music Association (IBMA) Foundation.
For questions or for more information, please contact Jonathan Romeo, The Crooked Road's Program Manager, at (276) 492-2409 or jromeo@thecrookedroad.org.