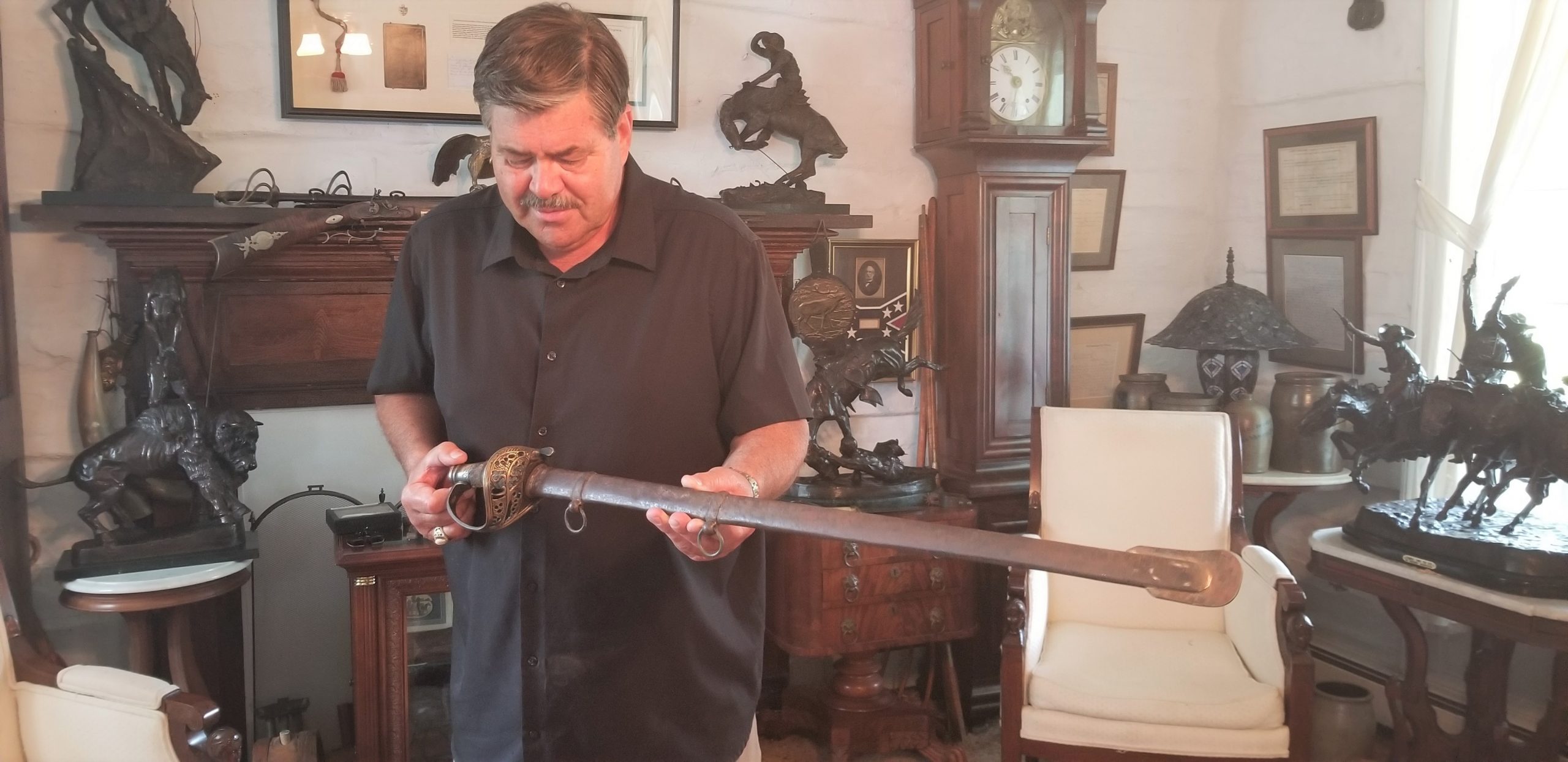 Blacksburg's Larry Linkous will hold one of the largest auctions ever of Montgomery County and Southwest Virginia historical items on Friday, July 30, and Saturday, July 31.
The auction will be held at 2190 Merrimac Road, Blacksburg, starting at 10 a.m. each day.
"I have enjoyed collecting antiques, local historical artifacts, historical documents, Civil War artifacts — both Confederate and Union, signed crocks (many are Virginia and Shenandoah Valley as well as some from N.C., Kentucky and southern states, including a signed Daniel Segal crock), military memorabilia, Native American items, carvings, and other one-of-a-kind items. I have collected for over 50 years, and now it is time to downsize," Linkous said.
This auction will include a large collection of authenticated Civil War artifacts such as Montgomery County and Confederate bonds and currency.
Other historical items of interest to be auctioned off include a framed original copy of the Ulster County Gazette that features George Washington's death announcement and funeral arrangements; and Confederate artifacts such as officer's swords, a side knife, a boarding ax, canteens, a Confederate soldier's Bible, cannonballs and slave shackles. A Union sword and many other Union artifacts will be up for auction.
Advertising crocks and other items to be auctioned include Trenor and Casper liquor jugs from Roanoke, a complete Virginia Tech milk bottle set (one complete set of embossed and one complete set of painted), a Virginia Tech milk can, a Virginia Tech milk bottling crate, a local Montgomery County soda advertising including Banner Cola, an ornate brass cash register originally from a Giles County store, and an ornate change counting machine.
Also to go under the gavel are a Civil War painting by Charles E. Nelson for Glenn W. Summerlin, an oil-on-canvas portrait of James Kent, a large step back cupboard, a brass cog from the tower clock from the late 1800's Montgomery County Courthouse, musical instruments including a Washburn Guitar, Creed handmade banjos, a Floyd County Fiddle, and a square grand piano manufactured in Boston in 1840.
Linkous will put up for auction a large collection of Native American artifacts including a head bonnet, beaded accessories, and blankets and arrow points (many of them local).
Historical furniture to be auctioned off will include a Victorian dresser from Kentland Home, candle molds, a primitive cradle that belonged to Richard Poff (a congressman and State Supreme Court Justice), and an 1880s oak desk.
Original oil paintings to be auctioned off include one of the Old Prices Fork School building by Dick Cupp, a Blacksburg scene by Margaret Beeks, a Willard Gayheart print of a coal miner, three original Western and horse scenes by Western artist Dennis Swindell, and a painting of Lynbrook Row by W. Roop.
Miscellaneous items up for bids will include a stairstep basket, a collection of old Kewpie dolls and vintage Smokey Bears, and a full edition of the 1862 Harper's Weekly including a first printing of the Emancipation Proclamation and a bond sold to finance the Virginia Agriculture and Mechanical College (now Virginia Tech).
For more information about the auction, contact Linkous at 540.320.1151.