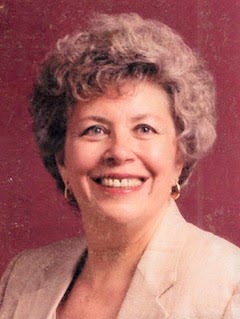 A life well lived.
Trula Crawford Cumbo Tuck was born on Oct. 21, 1937, to Roy Crawford and Betty Cruise Crawford. Trula's parents owned Roy's Cash Store in Blacksburg, and they lived above the store until they sold it in the 1970's. Early in her life she decided "you had a choice in life, you can either wear out, or rust out" and she said she made the decision to "wear out."
After graduating from Blacksburg High School, she left Blacksburg for New York to attend NYew York University (NYU). While attending NYU she met, fell in love with, and married William "Bill" Burton Cumbo.
The couple left New York City for California, where they had three children. In January of 1963, Bill Cumbo unexpectedly and suddenly died of what was believed to be a brain aneurysm. Trula, a widow with three children, returned to Blacksburg.
In 1966, she fell in love and married Bill Tuck and they had two children. While seven months pregnant with her fourth child, she graduated from Virginia Tech.
Trula was a loving and supportive mother, a beloved wife, and one of the best human beings this world has ever known. She is survived by her husband of 54 years, David W. "Bill" Tuck; a son Steven Cumbo and his wife, Araceli; a daughter Kendall Cumbo Blosser and her husband, Michael; sons Phillip Cumbo, Christopher Tuck and his wife, Susan, and Craig Tuck and his wife, Greta; and one brother John Crawford and his wife, Kathy.
She was blessed and loved by her 13 grandchildren and four great-grandchildren and by family and friends too numerous to count, including her special friend and companion, Valerie Ramey, who became like a sister to her.   
Funeral services were held Tuesday, Aug. 10, 2021, at 11 a.m. in the McCoy Funeral Home Chapel. Burial followed in the Westview Cemetery, Blacksburg. In lieu of flowers, donations may be made to the Blacksburg Rescue Squad.