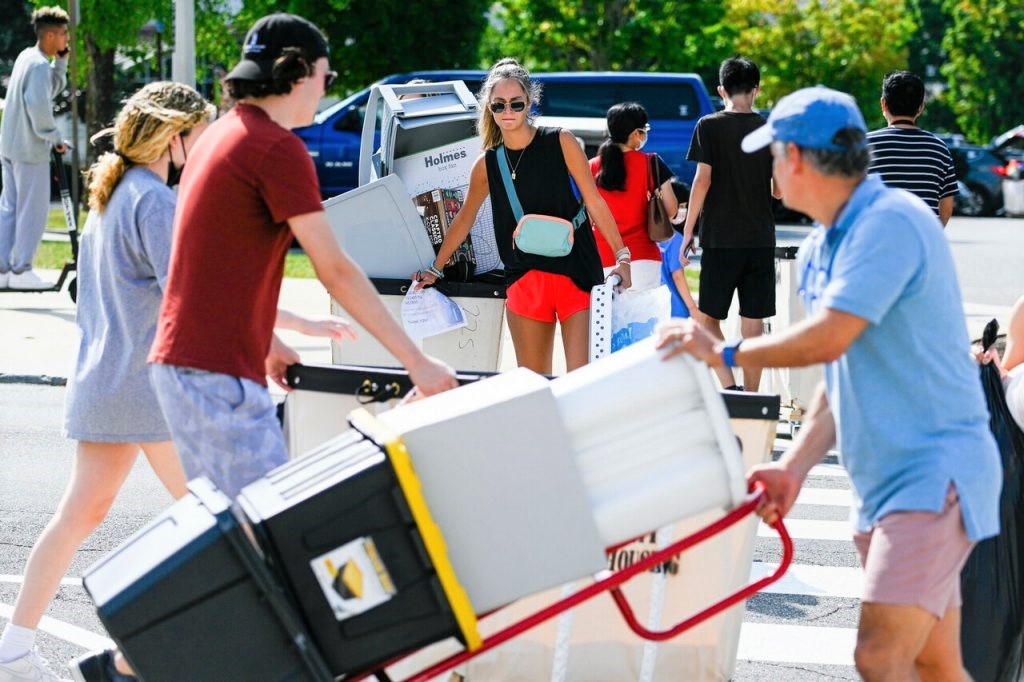 Fall move-in at Virginia Tech is in full swing and continues through Sunday, Aug. 22.
Time slots will last 1.5 hours and are staggered to minimize traffic throughout campus. Students who want to remain on campus after the end of their time slots should move their vehicle to one of the long-term parking lots.
Each student can invite two additional people to assist in the move-in process. These two individuals should be limited to people required to assist with moving items into the residence hall.
Students should be sure to bring their Hokie Passport on move-in day.
Hokie Helpers are on hand to greet students moving in, to give access to moving carts and/or dollies, and to answer students' questions.
Face coverings are required for students and their guests while indoors during the move-in process. Students and their guests may remain unmasked when they are outdoors. Private spaces within residence halls (i.e. students' rooms) are otherwise exempt from masking requirements. Masking guidelines for lounges and other group spaces within residence halls are posted. Housing and Residence Life has masks available for those who require them.
Due to the university's vaccine requirement, only individuals who receive a religious or medical exemption or reside in an area where vaccines are not readily available will be required to participate in prevalence testing. These individuals will be required to obtain a COVID-19 test within 24 hours of arrival and, subsequently, on a weekly basis. All prevalence testing will be conducted at designated testing locations.