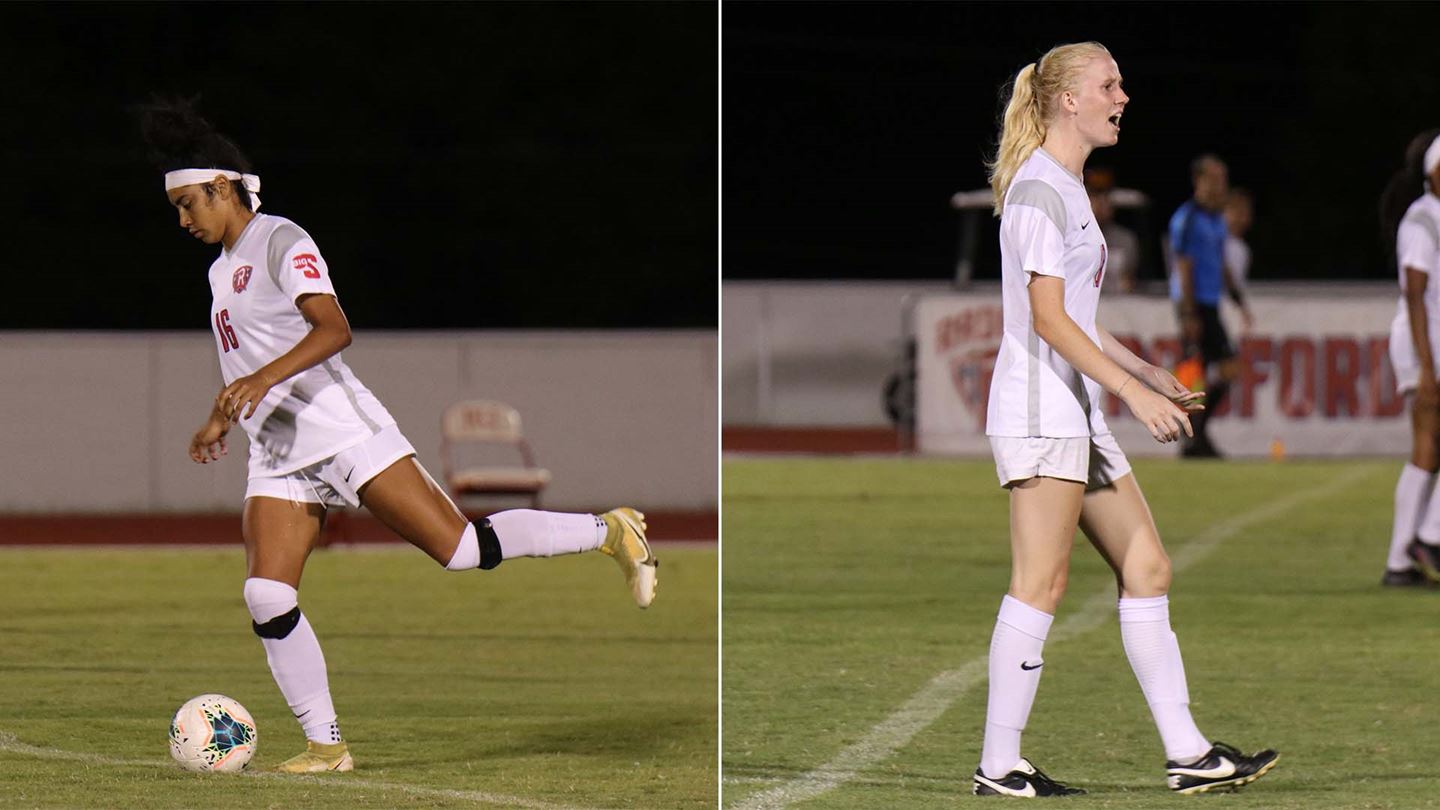 The Big South Conference announced Monday afternoon that freshman Kat Parris has been named the Big South Freshman of the Week and Kayla Thomas has been named the Big South Defensive Player of the Week.
The beat goes on for the Highlanders' freshman break-out so far this season as she added another goal and two assists. Despite playing in just two games so far, Parris leads the entire conference in shots (nine), assists (four), game-winning goals (two), and points (eight). Parris opened the scoring against Wofford in a right-place, right-time header, and her two assists came from perfectly placed passes for Radford's second and seventh goals.
While the offense shined bright last Friday night, Thomas kept the team organized and sturdy the entire 90 minutes. Thomas and the defense limited Wofford to just three shots on goal the entire night despite multiple pushes by the Wofford offense that could have resulted in worse outcomes. The road shutout marked the fourth straight game Radford held its opponent to zero goals while away from the home turf.