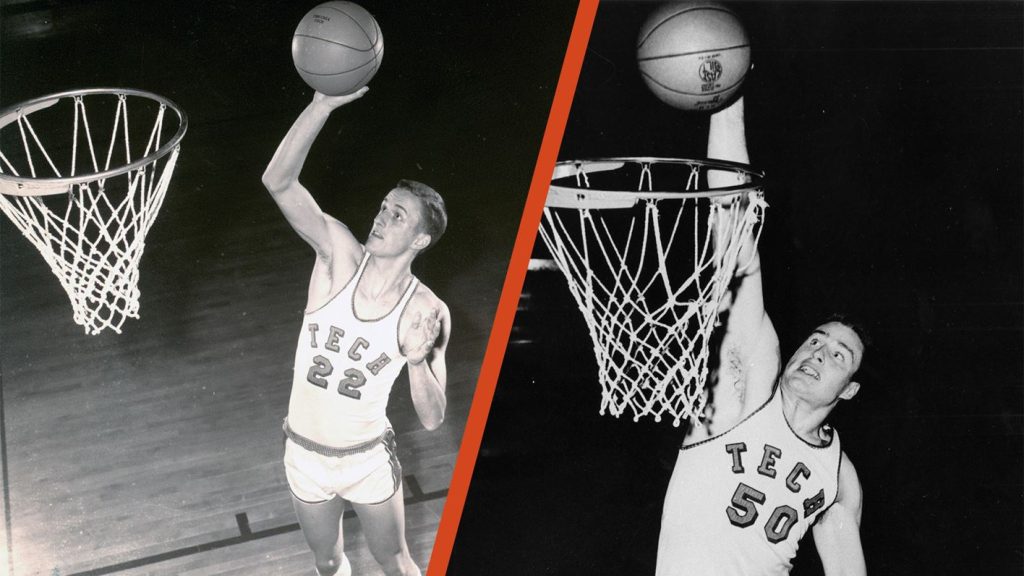 In conjunction with the Southern Conference's 100th anniversary celebration, the league office announced Thursday former Virginia Tech standouts Howard Pardue and Chris Smith have been named to its 100th anniversary men's basketball team.
Members of the 100th anniversary team must have met at least one of the following criteria:
– a member of National Collegiate Basketball Hall of Fame
– a member of SoCon Hall of Fame (for the primary sport)
– a National Player of the Year
– an All-America in two different seasons (not including honorable mention or freshman AA)
– the SoCon Male Athlete of the Year
– the SoCon Player of the Year (coaches or media) in two different seasons
– First-team All-SoCon (coaches or media) in three different seasons 
Pardue and Smith qualified based on the final criteria. Pardue (1961-64) and Smith (1958-61) were both three-time All-SoCon first team honorees.
The Southern Conference is the nation's fifth-oldest NCAA Division I collegiate athletic association. Only the Big Ten (1896), the Missouri Valley (1907), the Pac-12 (1915), and the Southwestern Athletic (1920) conferences are older in terms of origination. Tech was a SoCon member from 1921-1965 before withdrawing and competing as an independent.