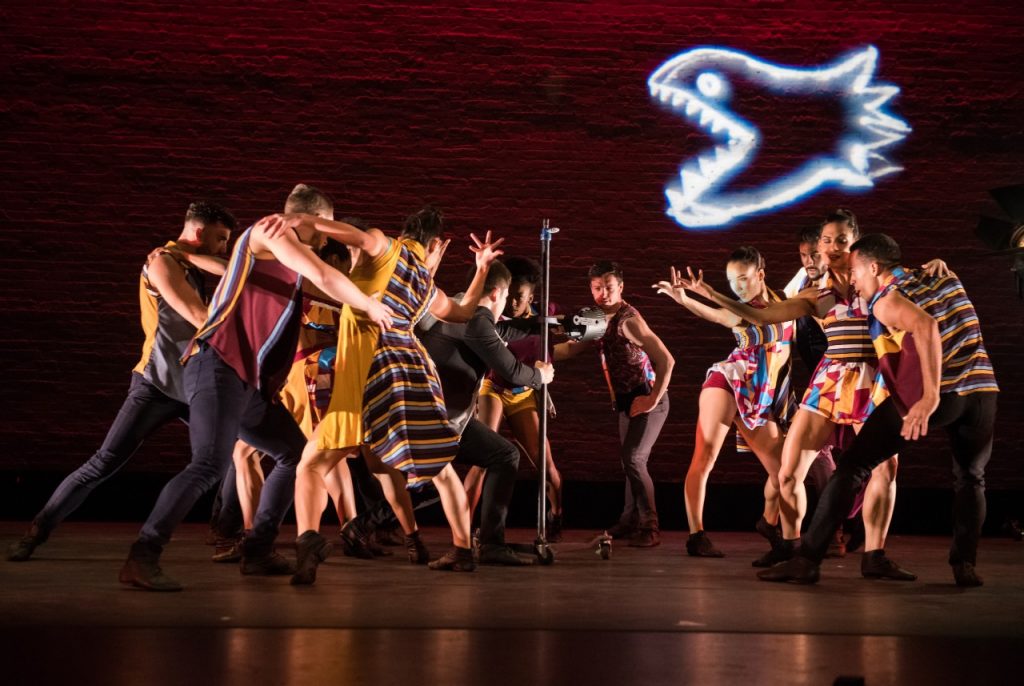 The Moss Arts Center welcomes Ballet Hispanico, a pioneering contemporary dance company to its stage for a return performance Wednesday, Feb. 23, at 7:30 p.m.
A leading voice of artistic excellence and advocacy, Ballet Hispanico celebrates 50 years of spirit, vibrancy, and cultural pride with "Noche de Oro," a program encompassing the company's flourishing history of lush and virtuosic dance.
The performance will be held in the center's Anne and Ellen Fife Theatre, located within the Street and Davis Performance Hall at 190 Alumni Mall.
Named one of America's Cultural Treasures by the Ford Foundation, Ballet Hispánico celebrates Latinx cultures through innovative performances that elevate diverse artists and ignite cultural pride. According to the New York Times, "The Latin-American experience at last has a voice in the feisty, elegant dancing of Ballet Hispánico."  
An international force, Ballet Hispánico has continued to mold the landscape of contemporary dance. This performance celebrates the company's work to elevate diverse artists and share with underserved communities a language accessible to everybody: dance.
"Noche de Oro" features the following works:
"Arabesque" (1984)
Vicente Nebrada's "Arabesque" is an elegant suite of dances set to the music of Spanish composer Enrique Granados. Traces of Flamenco influence are hinted at in the upper body as the dancers move through lush, balletic contemporary phrases.
"Tiburones" (2019)
In "Tiburones," choreographer Annabelle Lopez Ochoa addresses discrimination and stereotypes placed upon Latinx culture and the power the media has in portraying these themes by diminishing the voices of Latinx artists. Ochoa deconstructs gender roles and identity to revitalize an authentic perspective of Puerto Rican icons appropriated within the entertainment industry.
"18+1" (2012)
"18+1" celebrates Gustavo Ramfrez Sansano's 19 years as a choreographer and the vulnerability, care, and hope that comes with each artistic endeavor. With subtle humor and electric choreography, the movement merges with the playful rhythms of Perez Prado's mambo music. Sansano draws from his history and memory to take a joyous look at the past, present, and coming future.
From its inception Ballet Hispánico focused on providing a haven for Black and Brown Latinx youth and families seeking artistic place and cultural sanctuary. By providing the space for Latinx dance and dancers to flourish, Ballet Hispánico uplifted marginalized emerging and working artists, which combined with the training, authenticity of voice, and power of representation, fueled the organization's roots and trajectory. Today, Ballet Hispánico's New York City headquarters houses a School of Dance and state-of-the-art dance studios for its programs and the arts community. From its grassroots origins as a dance school and community-based performing arts troupe, Ballet Hispánico has stood as a catalyst for social change for 50 years.
This engagement of Ballet Hispánico is made possible through the ArtsCONNECT program of Mid Atlantic Arts with support from the National Endowment for the Arts and is supported in part by gifts from Kelli Whitfield and Sherwood P. Quillen.