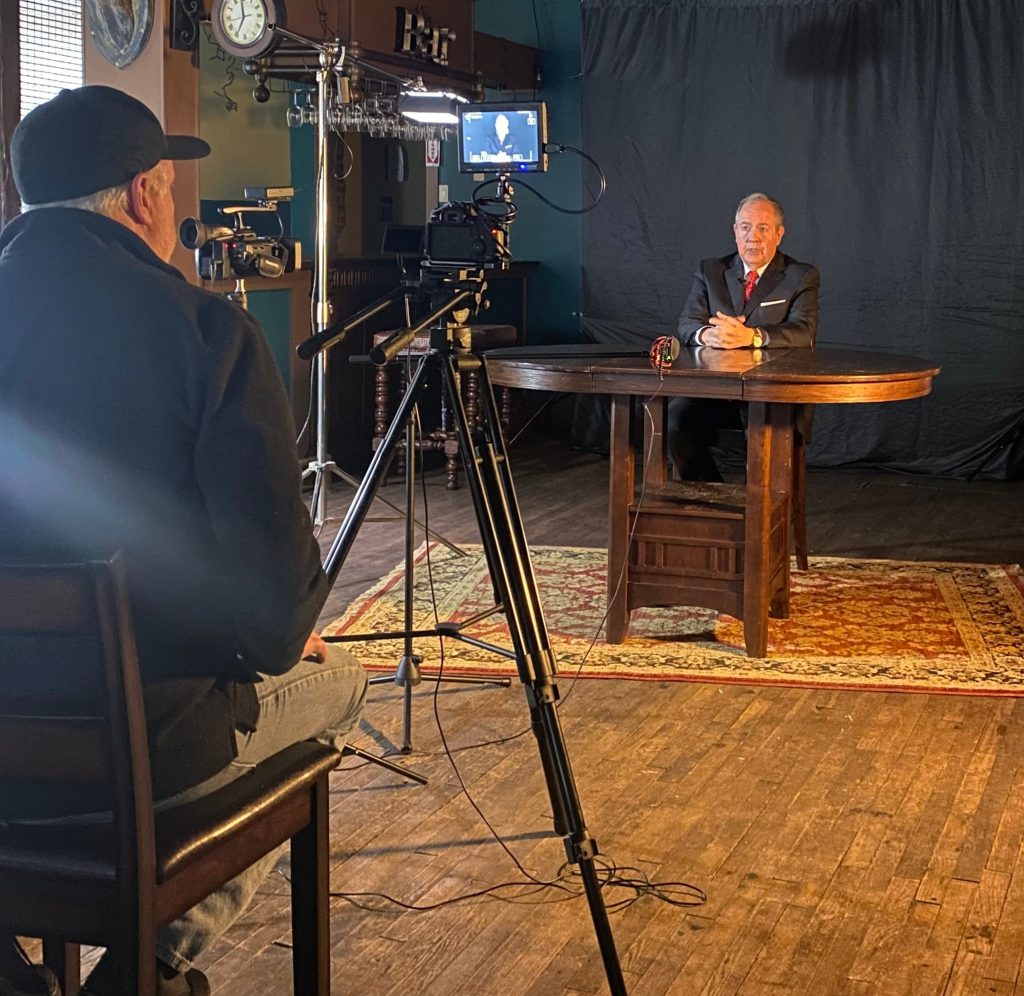 (Editor's note: Today, we begin a three-part series about a documentary and new findings in the Gina Hall murder case. Part 1 examines plans for the documentary.)
Work began this past week in Radford for a documentary based on a 42-year-old mystery surrounding the disappearance and death of female college student Gina Hall.
For the most part, the documentary came about after the release of a book by Ron Peterson titled "Under the Trestle." 
Peterson said the production will look at the murder trial, the conviction of Stephen Epperly, and the five-decade search for Gina's remains.  
"Over the past three years since my book was published, I've interviewed many additional people and gathered new information.," Peterson said. "People I've met at the dozens of book talks I've given, events I've done in the New River Valley, and people who have reached out to me to share additional information. There have been new developments in the case, some of them quite controversial. So the documentary will expand on the book a great deal and cover some new ground." 
As part of the new information, Peterson plans to update the book as a special movie edition. "We have already done two rounds of on-camera interviews, filming over a dozen people who were closely involved in the case back in 1980 and the years that followed," Peterson said. "We started with former prosecutor Everett Shockley, Epperly's defense attorneys Woody Lookabill and Dave Warburton, and several of the law enforcement officers who worked the case. They were all willing to help, in large part because they felt the book was such an accurate portrayal of the events around the case. We also interviewed several new sources who have come forward since the book was published." 
According to Peterson, Director Scott Mactavish and his film crew are well underway. Peterson is working with them as an executive producer, helping facilitate interviews, scout locations, and do additional research.  
Mactavish is a Pulaski native and was a freshman in high school when the incident took place. "My grandfather was a partner in a law firm in Pulaski, and we had friends involved in the case," he said. "I also remember when Epperly was a substitute teacher at PCHS. He would openly flirt with young teenage girls and challenge boys to fight."
Mactavish is a filmmaker and author who has served as executive producer of "Chagas: A Hidden Affliction," which aired on PBS and in theaters around the world. His film "Summer Running," featuring an introduction by Oscar-winning actress Sissy Spacek, recently screened as a fundraiser for breast cancer research. He also produced and directed "Ride for Lance," a documentary based on a coast-to-coast motorcycle rally held in honor of a fallen Navy SEAL.
His feature-length documentary "MURPH: The Protector" was a contender for academy awards in several categories and premiered at #1 on iTunes in the U.S. and Canada. Mactavish is also the author of "New Dad's Survival Guide" and co-authored "Battle Ready: Memoir of a SEAL Warrior Medic."
Peterson hopes this new, local documentary will shine a light on what a wonderful person Gina Renee Hall was and the reason why, 42 years later, folks are still talking about her disappearance and murder.  
"It will also paint an accurate picture of why so many people believe that her convicted killer, Stephen Epperly, should never be paroled," Peterson said. "One benefit is that it will help folks understand the predatory dangers that are out there for young college-aged women and why they should never go out to a party or nightspot alone. And from a purely entertainment point of view, everyone loves a murder mystery. True crime stories are immensely popular nowadays, and I think everyone will find the events of 1980 very compelling. It's said that truth is stranger than fiction, and the things that went on in this case are incredible."
Documentaries can take years to produce, and Mactavish is hoping to expedite this film and release it later in 2022, first in the NRV and Hampton Roads in late summer, then internationally by Christmas.