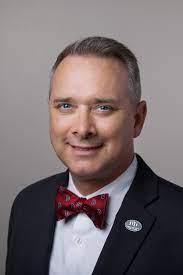 By a unanimous vote of the school board, Montgomery County Public Schools (MCPS) announced Thursday, March 17, the firing of school superintendent Dr. Mike Miear effective immediately
Board chair Sue Kass  admitted that the decision might come as a surprise.
"I understand that the lack of information can be frustrating, but this unanimous school board decision was made with great thought and consideration with the students always in the forefront of our minds," Kass said. "As we finish out the last weeks of the school year, the school board is focused on continuing our forward momentum on our current initiatives."
Miear has been in charge of the school system for the past six years and will be replaced on an interim basis by assistant superintendent Annie Whitaker. A national search for a replacement will begin immediately. 
Whitaker has served as the deputy superintendent since 2019. 
The school system would not comment on the reason behind Miear's dismissal after a closed executive session. Miear was named the Virginia Region 6 Superintendent of the Year just this past month.