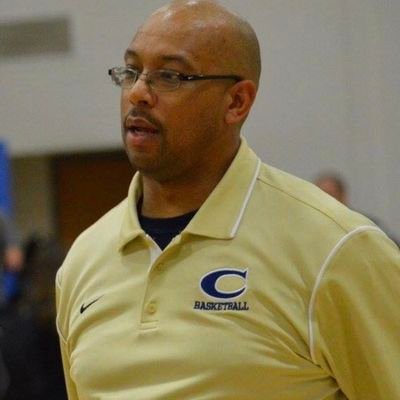 By Marty Gordon
Christiansburg and Auburn are both looking for new basketball coaches. Mike Hunter has resigned at Christiansburg as the boy's coach, while Tabby and Ben Kratz will slide back into assistant jobs on the Auburn girls' bench. 
Hunter made his announcement Monday, calling it a new chapter in his life. "I'm still going to coach. It's just that I am going to time away right now. It's a new chapter in my life, and I will still be a teacher at the school," he said.
Hunter has spent seven years as the head man on the Christiansburg bench. This past year, the team finished 10-14 including a 4-8 River Ridge District mark. His best year was in 2019 when the Blue Demons finished 14-9 overall. Hunter also spent time as the girls' coach at Eastern Montgomery. 
He would not rule out a return to coaching at a later date. "Maybe, in the near future, I will be an assistant somewhere," he said.
Eight people have already applied for the Christiansburg opening, which the school hopes to fill in the next 30 days. 
This past year, Tabby and Ben Kratz took the interim position at Auburn to maintain continuity for the program last winter.  
Athletic Director Paul Dominy said Auburn is now opening the position seeking a new head varsity coach, with Tabby staying on in her former role as assistant and Ben stepping back as he had planned to do this past season.
He did not list a deadline for the job. 
Christiansburg is also looking for a new girls' cross-country coach, and Eastern Montgomery needs a new golf coach.