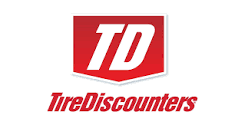 Tire Discounters has extended its footprint in Virginia, acquiring two more dealerships in the state with a combined seven locations.
The Cincinnati-based family-owned dealership said it is acquiring Thompson Tire and its six retail stores and Bobby's Tires & Auto Care, with two locations.
Radford, Va.-based Thompson Tire has locations in Christiansburg, Pulaski, Radford, Roanoke, Salem and Wytheville, while Bobby's Tires' locations are both in Franklin.
Financial terms were not disclosed.
Late last year, Tire Discounters acquired Tire Outfitters Inc., a single-outlet dealership in Winchester.
The recent flurry of activity boosts Tire Discounters to 170-plus locations in Alabama, Georgia, Indiana, Kentucky, Ohio, Tennessee and Virginia. Tire Discounters now operates a dozen retail stores and one commercial center in Virginia.
Tire Discounters President and CEO Jamie Ward called Thompson Tire a perfect match for the company.
"Virginia is a terrific market where we have an incredible opportunity to grow," he said. "Adding Thompson Tire is a great fit for us because they are family-run stores, which are the heart and soul of the tire business and the heart and soul of Tire Discounters.
Ward noted that Thompson Tire is a Goodyear dealer, just as Tire Discounters is. In addition, Thompson Tires, founded in 1968, aspires to the same family values and dedication to its community as Tire Discounters.