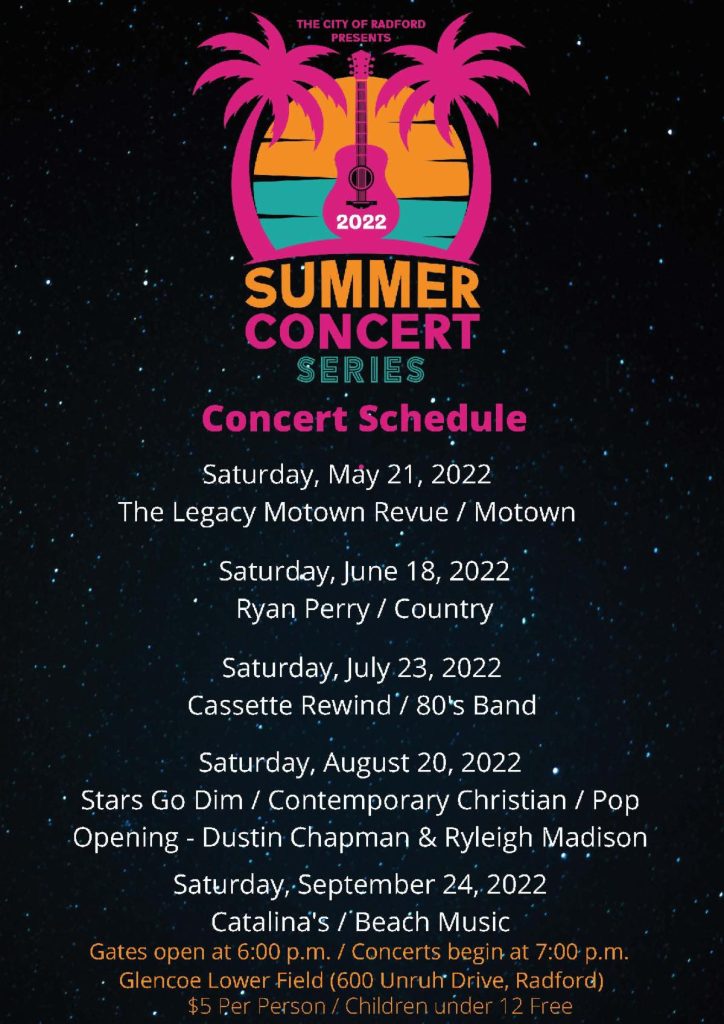 The City of Radford will be hosting a 2022 Summer Concert Series this summer on the fields of Glencoe. The concerts will be one a month beginning on Saturday, May 21, and will run through Saturday, September 24, for a total of five concerts.
The schedule and bands/groups are as follows:
 Saturday, May 21 – The Legacy Motown Revue (Motown)
Saturday, June 18 – Ryan Perry (Country)
Saturday, July 24 – Cassette Rewind (80's Band)
Saturday, August 20 – Stars Go Dim (Christian Contemporary / Pop) **NATIONAL ACT***
Saturday, September 24 – Catalina's (Beach Music)
Gates will open at 6:00 p.m., and all concerts will begin at 7:00 p.m. Food trucks will be onsite, and the Radford Chamber of Commerce will partner to provide beer for purchase (all concerts except Saturday, Aug.20).
Sponsorship for all five concerts is $500.