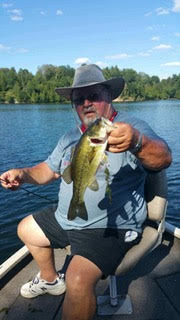 Larry Lee Sowers, 71, of Christiansburg, passed on May 22, 2022, in the comfort of his home.
He is survived by his loving wife, Clara Gail Albert Sowers; a brother and sister-in-law, Charles "Chuck" and Pamela Spradlin and family; a sister-in-law, Angela and Scott Stamper and family; a brother-in-law, Dexter and Lorrie Albert and family; dear friends, and his Wolverine work family. 
A celebration of his life will be held on Saturday, June 18, 2022, from noon until 2 p.m. at Hampton Inn, 380 Arbor Drive Christiansburg. Family and friends are encouraged to dress casual. An opportunity to share anecdotes and stories about Larry will begin at 12:30 p.m. Anyone may speak from the heart and share tributes about this wonderful, generous, and loving soul.
The family strongly asks that no flowers be purchased. In lieu of flowers, please make a donation to your local food pantry in Larry's memory.