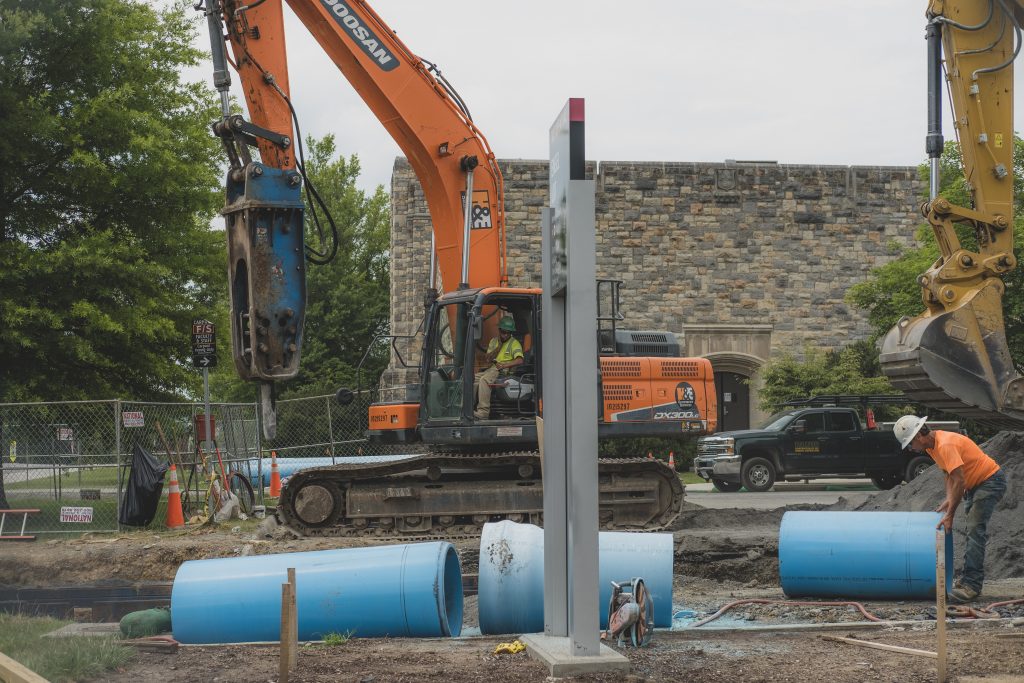 They are the first students on campus for the fall semester, the earliest arriving three weeks before classes start. They quickly move into their rooms, retrieve their uniforms from summer storage, and greet their new teammates.
They are the Virginia Tech Corps of Cadets cadre: trainer cadets who will be charged with welcoming the first-year cadets. However, before they are permitted to interact with the Class of 2026, these students are required to complete their own training. This year, that training began before their early return to campus. 
To address increasingly important topics more thoroughly, including mental health and sexual assault, Corps of Cadets staff members collaborated to create a required Canvas course covering topics ranging from bystander intervention and sexual assault prevention to FERPA (Family Educational Rights and Privacy Act) and personally identifiable information policy compliance. Commanders, the highest ranking of the cadre, were also required to complete Mental Health First Aid, a daylong course that teaches participants how to identify and support someone advancing toward a mental health or substance abuse crisis.
All participated in discussion boards that were active with article reviews on hazing prevention and how to create positive cultural shifts. In their required sexual assault prevention Canvas training, which was adapted from U.S. Department of Defense Sexual Assault Prevention and Response Office guidance, cadets learned how to discuss sexual assault prevention with those under their command and debated ways to apply those principles as cadet leaders. 
"The intent of the Canvas course was to get our cadet leaders into the source documents as much as possible," said Second Battalion's senior enlisted advisor, retired U.S. Navy Command Master Chief Richard Curtis, Jr. "The course was also a method for corps staff to know where there are holes in the training or identify areas where we need to exert more time and energy," 
With the required course underway, cadets were able to move back to campus for the second part of their training: Cadre Week.  
While portions of Cadre Week are used to polish marching skills and cadence calling, the same hard-hitting topics from the mandatory summer Canvas course continued once cadets reached campus. Hokie Wellness, in collaboration with Women's Center staff and corps community members, conducted an additional sexual violence prevention training that was fine-tuned for a military audience, complete with breakout sessions and guided discussions.
"The programming that Hokie Wellness created for the cadre was a combination of best practices in sexual violence prevention, bystander intervention, and our stakeholder model," said Chelsea Cleary, Hokie Wellness' sexual violence prevention specialist. "Our goal was to create programming that was tailored specifically to the needs of our cadre and corps students."