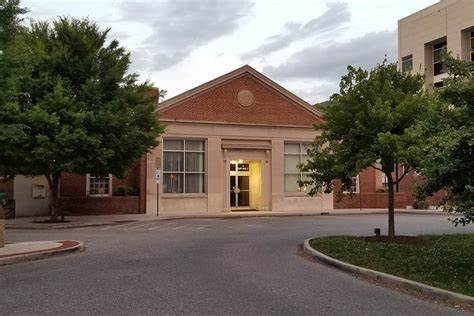 This past September, the Montgomery Museum of Art and History received a $40,000 gift from the Helen S. and Charles g. Patterson, Jr., Charitable Foundation Trust.
The museum, which celebrated its Grand Re-Opening on October 1, will allocate the funds toward its ongoing capital campaign and building fund to support the purchase, enhancement, and renovations of the facility.
The Helen S. and Charles G. Patterson Jr. Charitable Foundation, which designates Truist as a trustee to the foundation, has six primary areas of focus. The first is to provide support to one or more museums in Virginia cities and towns having a population of less than 100,000 people.
"We are so grateful to the Patterson Charitable Foundation Trust for this generous support," said Casey Jenkins, the museum's executive director. "The museum is in the midst of great positive momentum and this gift of $40,000 will greatly enhance our ability to provide a premier cultural destination for Montgomery County and the New River Valley."
The museum's new 15,000 square-foot building currently features a traveling exhibit from the Virginia Museum of History & Culture titled "Agents of Change: Female Activism in Virginia from Women's Suffrage to Today." This exhibition highlights the efforts and impact of a selection of female change-makers who brought about positive change in their communities, the commonwealth, and the nation. They also created new models of female empowerment and new opportunities for women, ultimately fostering a more inclusive and equal society. The traveling exhibit is made possible by the E. Rhodes and Leona B. Carpenter Foundation and Mr. and Mrs. G Gilmer Minor III. This exhibit will be on display through early November.
To supplement the state museum exhibit, the Montgomery Museum also premiered its own history exhibit on local, historical women of Montgomery County titled "Making a Difference: Women who Changed Montgomery County." Featuring a group of women from across the county, this exhibit honors women business owners, women who broke gender boundaries in politics and education, and women who worked tirelessly to make their Montgomery County communities better places to live from the late-nineteenth century through the late twentieth century.
Later this fall, and in conjunction with its local history exhibit, the museum will host an event and ceremony to honor current leading women of Montgomery County in categories related to economic development, artistic merit, diversity, equity, and inclusion, women empowering women, and community uplifter. This event will be in partnership with the 100+ Women Who Care NRV group.
"Charitable gifts such as the one we received from the Patterson Jr. Charitable Foundation Trust enable us to build and curate a museum that can properly tell everyone's story, and that's a very special feeling," Jenkins said. The museum also held a special donor reception and preview of the new exhibits in late September.