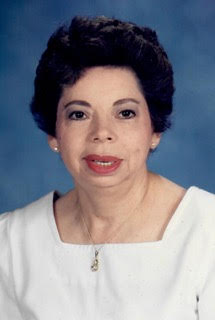 Nova Christine Godwin Lockee, 95, of Blacksburg, passed away on Dec. 3, 2022.
She was born on June 11, 1927, in Pembroke, N.C., to the late William Purcell Godwin and Jessie Florence Chavers.
Christine is survived by her son, Robert Merritt Lockee (Barbara) of Blacksburg; a grandson, Chase McPherson Lockee of Savannah, Ga.; a brother Angus Chavers Godwin (Joan) of Ithaca, N.Y., a sister-in-law Ruth Godwin of Denver, Colo., and many beloved nieces, nephews, and cousins throughout the country. She was preceded in death by her parents and siblings Junior, Marie, Claire, and Tom.
Christine served her full career as a teacher of history, English, and social studies at McClintock Junior High School in Charlotte, N.C. After her retirement, she enjoyed travel and time with family, especially the annual gatherings of treasured siblings, nieces, and nephews.
She was a proud member of the Lumbee Tribe of Eastern North Carolina and valued the legacy of her family's heritage and engagement in the Pembroke community.
A private graveside service and interment were held at Sharon Memorial Gardens at 5716 Monroe St. in Charlotte on Thursday, Dec. 8, 2022.
In lieu of flowers, donations can be made to Catching the Dream, a scholarship fund for Native American students pursuing higher education. More information about the organization is available at https://catchingthedream.org.