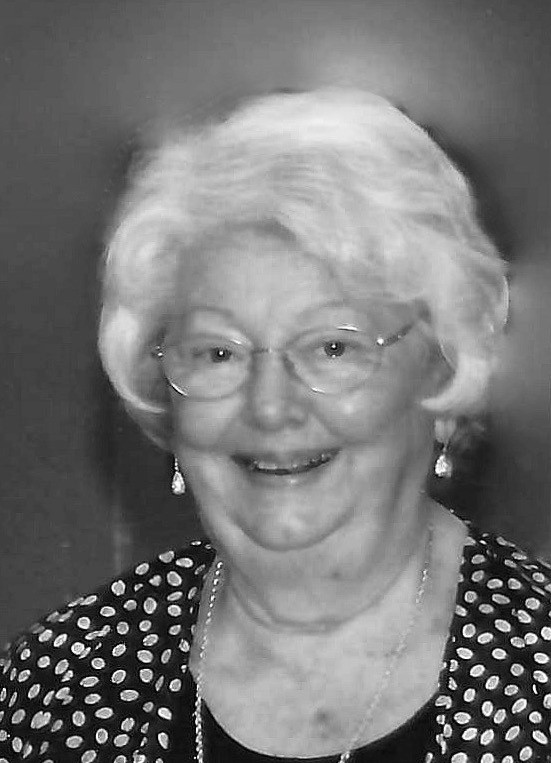 Alice Annabelle Sutphin Quesenberry passed away at her home in Penn Laird, Va. on Dec. 15, 2022. A native of Carroll County, Va., she was born on Oct. 25, 1930, to James Commodore Sutphin and Lelia Clyde Weddle Sutphin, who preceded her in death. Also preceding her in death are, two stepbrothers, three half-sisters, two sisters and a brother, as well as great granddaughter, Josephine Mae Crawford.
Surviving are her daughter, Teresa Ann Quesenberry Crawford and husband, James Fillmore Crawford, Jr.; granddaughter, Jessica Lea Crawford DiPuma and husband Charles James DiPuma; grandson, James McChesney Crawford and wife Stephanie Noble Crawford; and great grandson, Jaden McChesney Crawford. She is also survived by her sister, Lelia Nell Sutphin Jackson, and husband, Andrew Jackson, as well as many beloved cousins, nieces and nephews.
Annabelle graduated from Hillsville High School and attended Montreat College in North Carolina.
On Dec. 24, 1952 she married Clarence William Quesenberry who recently passed away just a few weeks prior to their 70th wedding anniversary. They resided in Fairlawn, Va. until their move to Dublin, Va. in 1959. In 2002 they moved to Bridgewater, Va. where they resided until moving to Penn Laird in 2017.
Employed by the SutzU Market in Fairlawn, Annabelle worked as the store's cashier until she was hired as a teacher's aide in Pulaski County. Her work in the county had her assisting the county librarian, serving Newbern, Snowville, Draper, and Claremont Elementary Schools.
Annabelle was a devoted daughter, wife and mother who always put her family above herself.
She enjoyed hosting family gatherings and doting on her grandchildren. After her retirement she enjoyed traveling with her husband and family members.
The family received friends Dec. 16 at Mullins Funeral Home in Radford. A graveside service will be held for Clarence and Annabelle at Highland Memory Gardens in Dublin, Va. Saturday, Dec. 17 at 11 a.m. 
In lieu of flowers, honorary donations can be to a library of your choice.
The Quesenberry family is in care of Mullins Funeral Home & Crematory in Radford, Virginia.