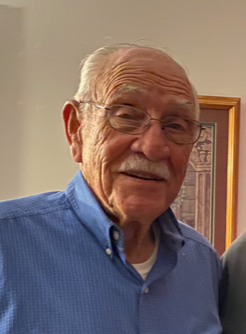 Archie Lee Alderman, 87, passed away Friday, Dec. 23, 2022, at his home in Max Meadows surrounded by his family.
Archie was a U. S. Veteran having served in the U. S. Army during the Korean Conflict and was a member of Draper United Methodist Church.
He retired from Burlington Mills and the Virginia Department of Corrections and was a Pulaski County school bus driver for over 22 years. He was preceded in death by his parents, Wise and Essie Alderman.
Survivors include his wife of 64 years, Mary Lawson Alderman; a son and daughter-in-law, Michael and Lynn Alderman; a daughter and son-in-law, Debra and Stephan Boyd; grandchildren Michael Alderman, Jr,  and Ashley, Natasha Smith and Kacey, and Delainey Boyd; great-grandchildren Collier, Cash and Boone and many other relatives and friends.
The family would like to give special thanks to Intrepid Home Health and Hospice for their wonderful care given to Archie. 
The family received friends on Wednesday, Dec. 28, 2022, at the Mullins Funeral Home in Radford. Funeral services followed with Pastor Jason Crandall officiating. Interment followed in Highland Memory Gardens in Dublin.
Donations may be made to Draper UMC, 3080 Greenbriar Rd. Draper VA 24324.
The Alderman family is in care of Mullins Funeral Home & Crematory in Radford.