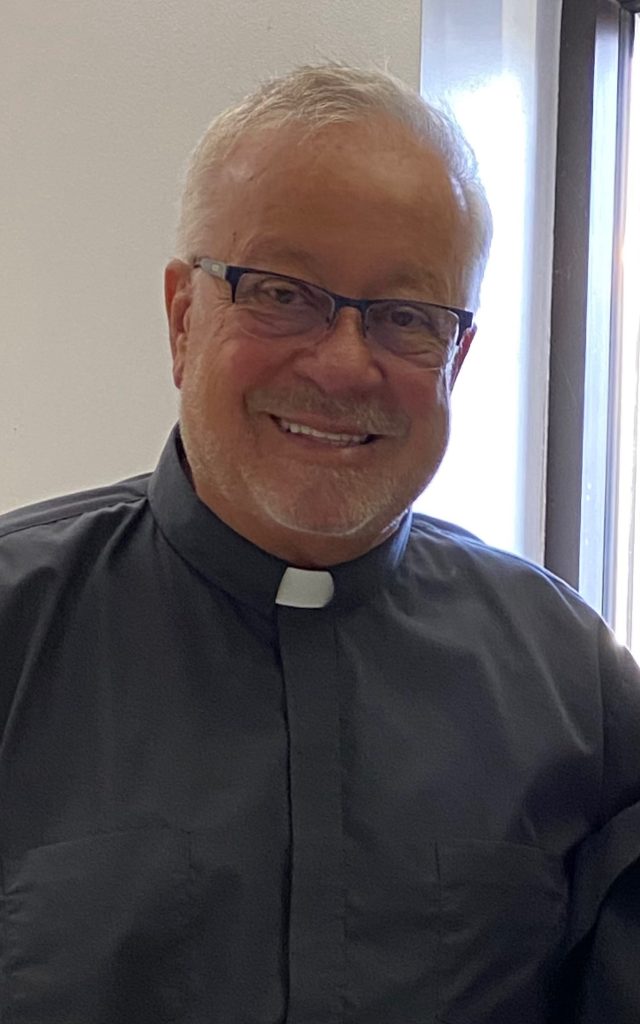 The Reverend Donald Michael Hammond, 70, of Radford, and formerly of Bluefield, W.Va., died Saturday, Dec. 31, 2022, at his home surrounded by his family.
Deacon Don was born Sept. 10, 1952, in Bluefield, W.Va. and was preceded in death by his parents, John Samuel Hammond and Carol and Robert Stafford, Sr.
Don graduated from Bluefield High School in 1970, attended Marshall University, served in the U. S. Navy from 1972 to 1977, and was then employed by Mountaineer Bowling Center and Sandy Valley Lanes.
In October 2004, Don was ordained a permanent deacon in the Roman Catholic church in the Diocese of Wheeling-Charleston, W.Va. He was employed as Catholic Campus Minister at Concord University, Athens, W. Va. by the diocese and was also employed by Sacred Heart Catholic Church, Bluefield, W. Va. as pastoral associate. After retiring and moving to Radford,, he was incardinated in the Diocese of Richmond in 2021 and assigned to St. Jude Catholic Church in Christiansburg.
Don had a charismatic gift of prayer and praise and, along with the Sacred Heart Music Ministry, led many to the heart of Jesus with his music. In 2011, he wrote "Mass in the Key of Praise" that has been used throughout the United States.
Pastorally, Don served Bluefield and Princeton Sacred Heart churches by witnessing marriages, visiting the sick, celebrating funerals and wake services, and baptizing parishioners.
In addition to his parents, he was preceded in death by his brother, Sean Michael Hammond and Sean's wife, Heidi. 
He is survived by his wife of 48 years, Loretta; daughters Amy Hammond of Radford and Laura Hubble (Eric) of Christiansburg. He was Nonno to Andrew and Natalina Hubble of Christiansburg.
His siblings are Julie Francisco (John) of Scott Depot, W. Va., Lori Dorencamp (Craig) of Lantana, Fla., Robert Stafford, Jr., of Tazewell, Va., Sarah Bosco (Jay) of Lake Charles Shores, Fla., and John Hammond (Donna) of Dalton, Ga. He is also survived by his uncle, James Hammond of Richlands, Va.; his father's wife, Linda Hammond of Dalton, Ga.; and several nieces, nephews and cousins.
A Mass of Christian Burial will take place on Monday, Jan. 9, 2023, at 11 a.m. at the Sacred Heart Catholic Church, Bluefield, with Celebrant Father Paul Wharton. Visitation will be one hour prior to the Mass.
A Memorial Mass will be held at a later date at St. Jude Catholic Church in Christiansburg  where inurnment will be at St. Jude's Columbarium.
In lieu of flowers, Don has requested donations be made to the Sacred Heart Food Pantry, PO Box 608, Bluefield, WV 24701 or St. Jude Catholic Church, 1740 Tyler Road, Christiansburg, VA 24073.
The Hammond family is in the care of Mullins Funeral Home & Crematory in Radford, Virginia. www.mullinsfuneralhome.com.