Photos by Kymn Davidson-Hamley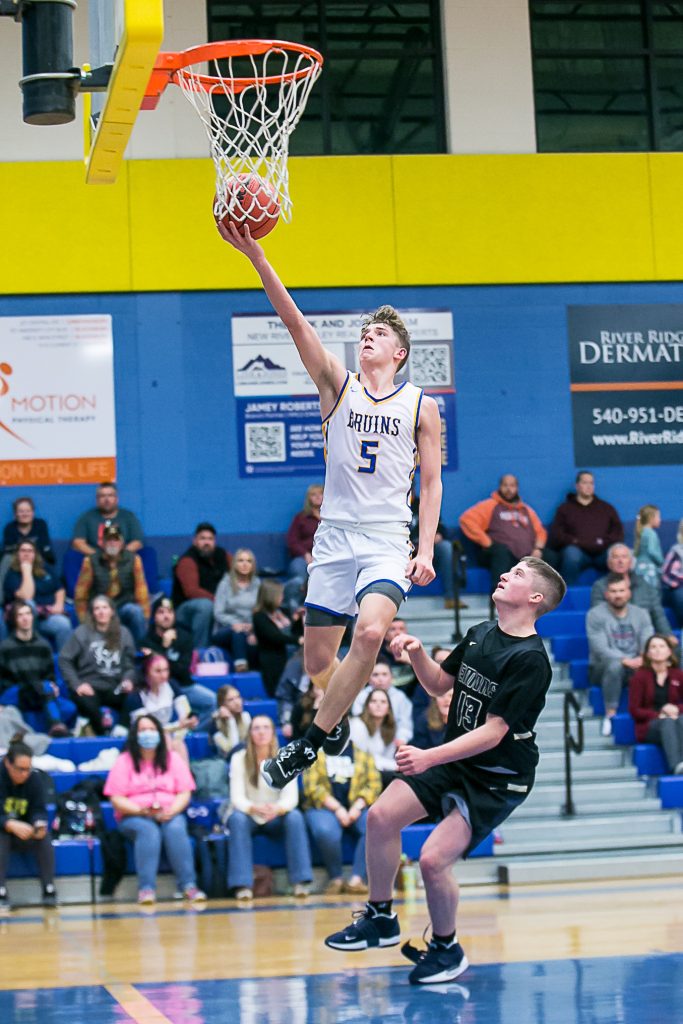 With 28 points, Blacksburg's Wade Bland was the game's top scorer in Friday's win with 28 points.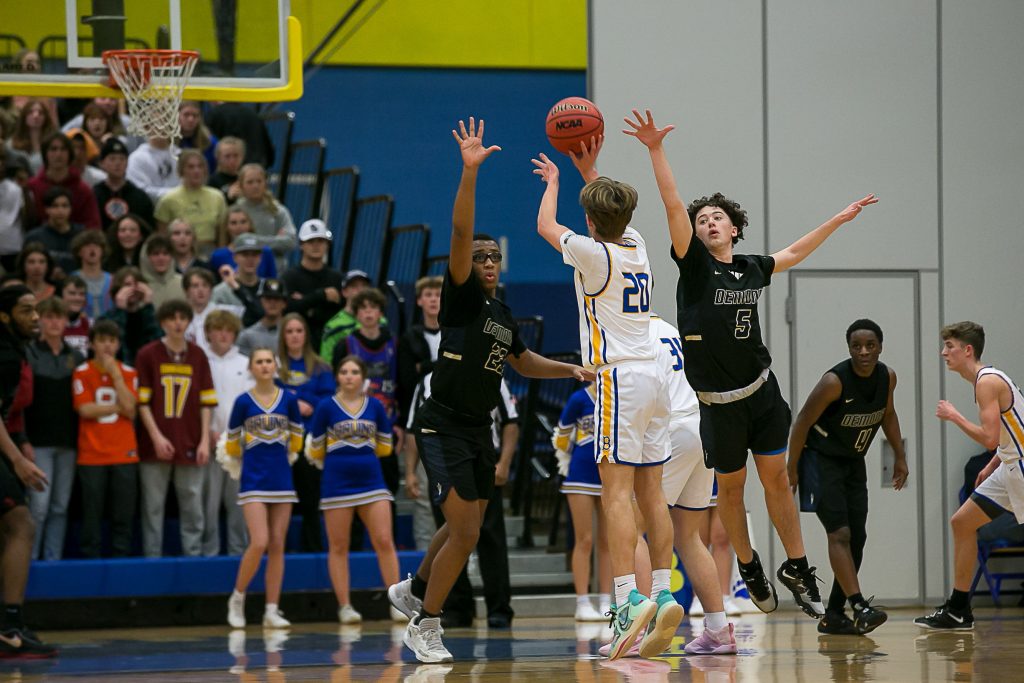 Christiansburg's Kaleb Robinson (left) and Drake Gandee (right) guard Blacksburg's Donald Saville (center) as he puts in two points for the Bruins, who took the 73-50 Battle of the Burgs win Friday night. Christiansburg fell to 2-13 on the season while Blacksburg is now 2-9.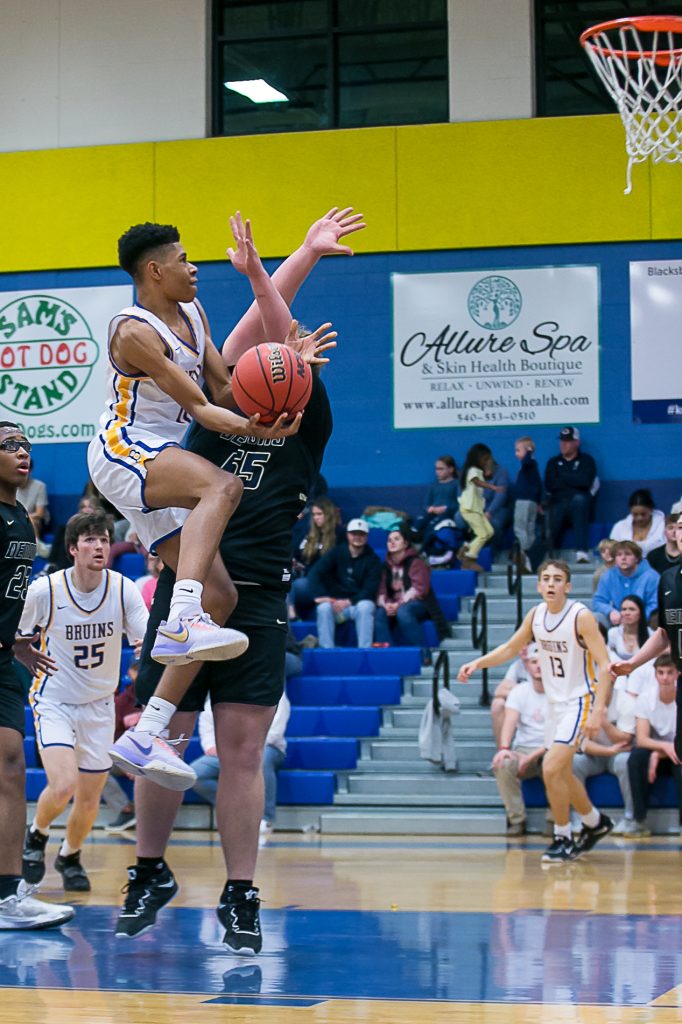 Blacksburg's Chandler Montgomery (left) climbs past his Christiansburg defender to score in Friday's win. Montgomery finished with 21 points in the contest.