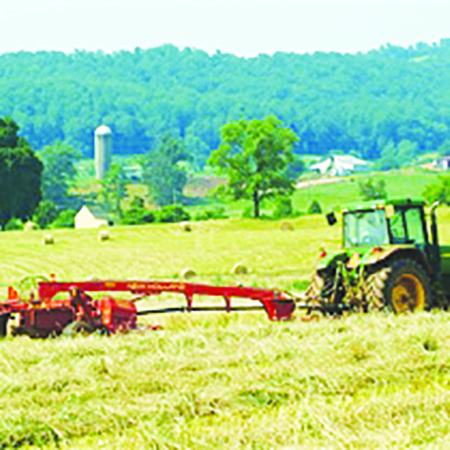 Some of Virginia's farmers will help inform state legislators about issues important to farming and agriculture on Jan. 23 during Virginia Farm Bureau Federation's annual Legislative Day.
Grassroots advocacy is at the heart of Farm Bureau, and that action is most visible at Legislative Day. Each year, many bills affecting agriculture are under consideration by Virginia's General Assembly, and the event gives farmers an opportunity to share their viewpoints.
Under the slogan "Farmers in Action," county Farm Bureau leaders from across Virginia will meet with their state senators and delegates to discuss how these bills will impact agriculture and farmers in their localities.
"Over the years, Legislative Day has proven to be a key opportunity for farmers to interact with legislators during a pivotal time of the General Assembly session," said Stefanie Taillon, senior assistant director of Virginia Farm Bureau Federation's governmental relations. "It truly makes a difference for agriculture when farmers across the commonwealth visit Richmond and speak directly to policymakers regarding issues that impact their operations." 
Among the issues farmers will be discussing on Legislative Day is maintaining full funding for the Agricultural Best Management Practices Cost-Share Program. In 2022, a total of $295 million was allocated in the state budget to help farmers implement conservation practices. Farm Bureau and Virginia's farmers had been advocating for full funding of this program since 2009.
Other Farm Bureau priorities include updating the unlicensed farm use vehicle program and supporting the continuation of the Dairy Producer Margin Coverage Premium Assistance Program.
"These are not all of the issues that Farm Bureau is working on, but some of those that are most important to our members," Taillon said.
This year's Legislative Day also will include a Virginia-grown "Burgers on Bank Street" lunch for legislators, something put on hold the last couple years due to COVID-19. Farm Bureau members will serve cheeseburgers to legislators to highlight the vital role farmers play in feeding the commonwealth and the nation.