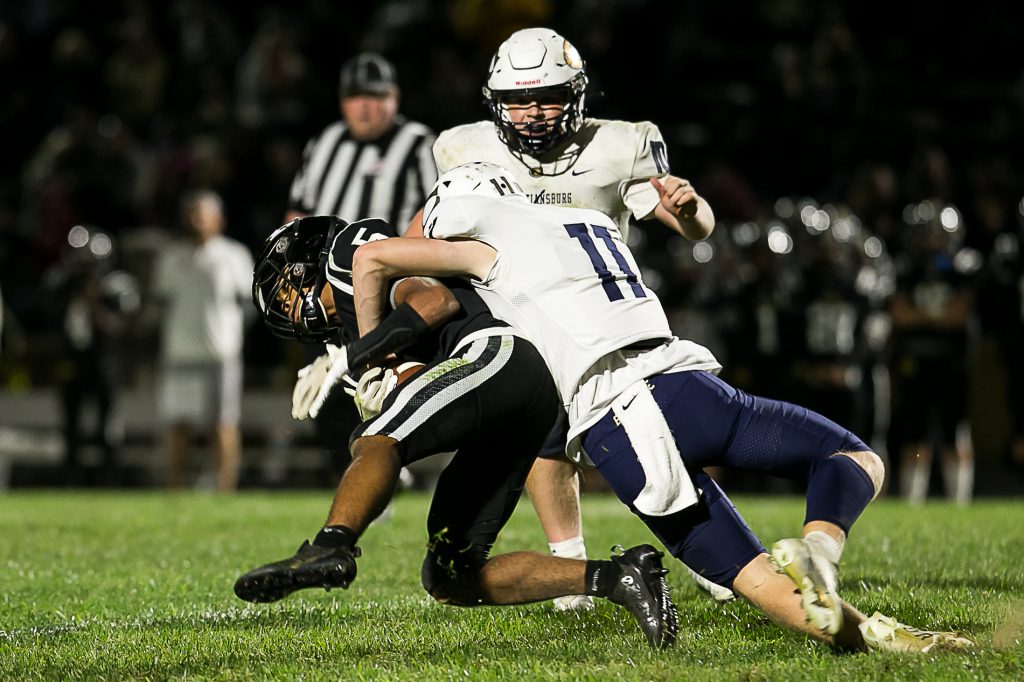 By Marty Gordon
Several serious bumps and bruises this season forced many new faces into action for the Christiansburg High School football team. One of those was Jeremiah "J.T." Thompson, who moved into a starting linebacker role in week four when Thaxton Henley suffered a season-ending injury. Thompson thus became an important part of the team's run to the state's Class 3 semi-finals. He finished the season with 72 tackles, 49 of them solos, second on the team.
Thompson also had two interceptions, a sack, and returned an interception for a touchdown. For his effort, he was honored on the Region D first-team and was named the defensive specialist of the year on the All-County/All-City team. Monday, he added the all-state Class 3 honor to his list of honors, being named the classification's defensive specialist of the year. 
The junior transferred to Christiansburg from Auburn in the tenth grade. This past year, he put on 10 to 15 pounds and grew to a height of six feet. 
Despite Christiansburg's loss to Heritage in the state semis, Thompson felt the season was a successful one that built on the previous year's accomplishments. "It (losing in the semis) showed us we gotta take everyone seriously. We underestimated our opponent," he said. 
Thompson also played quarterback for a number of snaps when Tanner Evans was injured. He also lined up some as a tailback. 
"I like being on the field. I wanna play," he said. 
This winter, he is running indoor track and will turn to baseball in the spring, but football is slowly becoming his number-one sport. 
"I think we can build off this season. We have a younger group of good players (this year's junior varsity team finished undefeated) coming up, so I expect we will be tough again next year. I'm looking forward to my senior season," Thompson said. 
He would like to play football at the next level and is open to playing quarterback or running back during the 2023 season. "I will do whatever needs to be done to help the team," he said.
The Blue Demons also had several players named to the second-team all-state list. Tanner Evans was a second-team selection for both defensive back and running back while Curtis Altizer was honored as a second-team linebacker. Ayden Conley was named to the second team as both an offensive and a defensive lineman. Jayron Thompson was selected as a second-team receiver.