Photos by Jon Fleming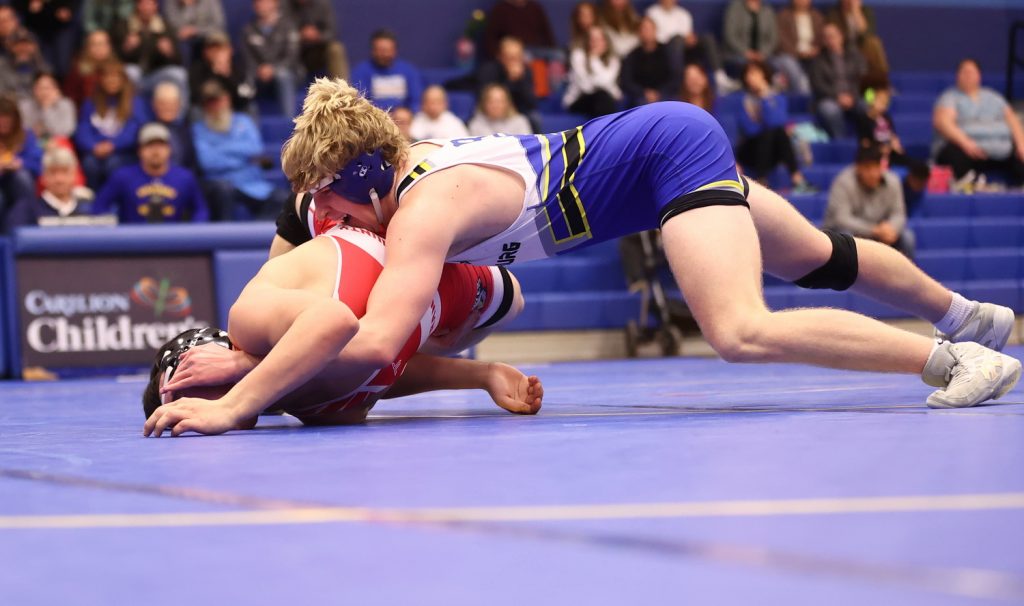 Blacksburg's Ryan Ankrum won his 165-lb class match by pinfall against Franklin County's Zach Sanchez during Tuesday night's tri-meet hosted by the Bruins. Franklin County and Northside completed the field on Senior Night.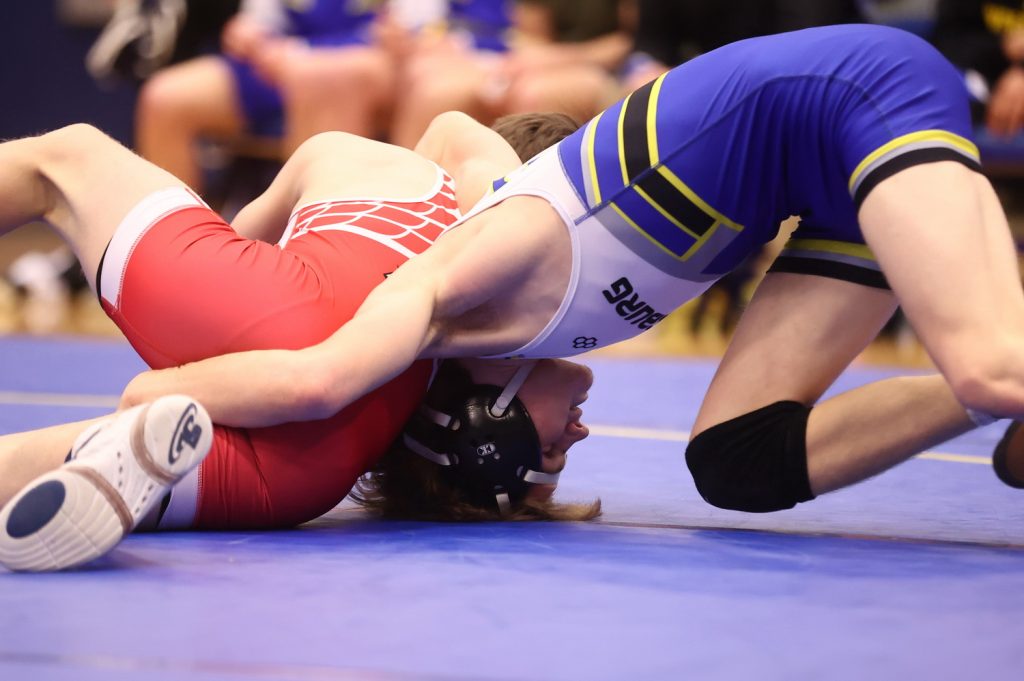 In 132-lb class action, Blacksburg's Braden Henderson defeated Franklin County's Brady Hazelwood by pin. Franklin County won the team competition by a score of 43-30 over the Bruins.