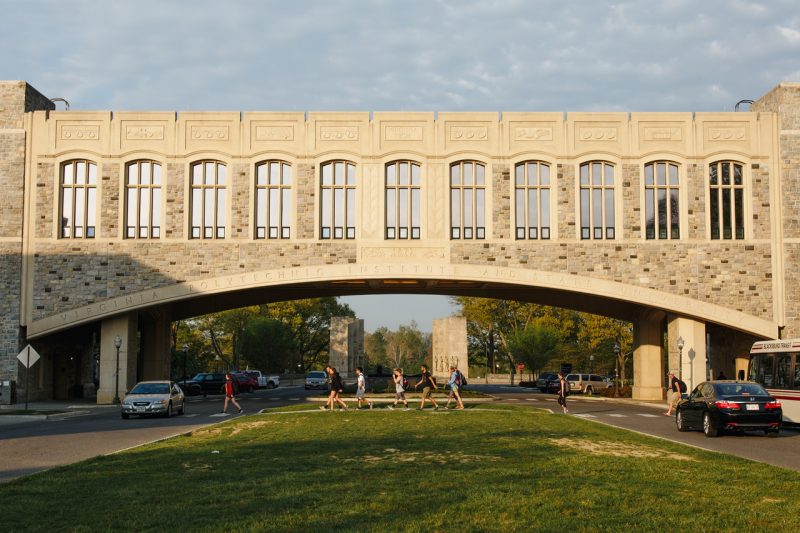 By Suzanne Miller
For the second year in a row, Virginia Tech's Master of Information Technology program has been named the No. 3 Best Online Program by U.S. News & World Report. The program is also celebrating its third-consecutive year as the No. 1 choice for veterans.
Similarly performing well in the latest U.S. News rankings is the university's online graduate engineering program, which was named No. 25. 
The Master of Information Technology (VT-MIT) program, shared by the Pamplin College of Business and the College of Engineering, has established itself as an innovator for interdisciplinary collaboration, successfully blending fields such as computer science, management, and business information technology.  
Students can craft a personalized course of study to gain the technical foundation to excel in careers in information technology, business, data science, cybersecurity, and more, said Parviz Ghandforoush, associate dean for Pamplin graduate programs and executive director of the VT-MIT program. 
Jim Cox, a cybersecurity consultant with Cadre Information Security, enrolled in the master's program to facilitate his transition into the field of cybersecurity. In the few months since he graduated in December, he said, the skills he learned have already helped him pass his Certified Information Systems Security Professional (CISSP) exam.
"Virginia Tech's program was exactly what I was looking for to help me better understand the influence cybersecurity has on businesses and developed my skills to better engage in leadership discussions," said Cox. "I expect the combination of my degree and CISSP certification will play an important role in my resume standing out from others."
U.S. News & World Report rankings measure whether online degree programs maintain brick-and-mortar academic standards while developing educational methods specific to online learning. The rankings reward long-term investments in designing and scaling student services, technologies, curricula, and instructor training toward distance learners.
"The VT-MIT program consistently ranks high because of our top-talent faculty and our high-quality courses," said Glenda Scales, the college's associate dean for global engagement and chief technology officer. "It is a priority of the College of Engineering's strategic plan to not only attract talented students, but also to increase access to our brilliant faculty and programming."