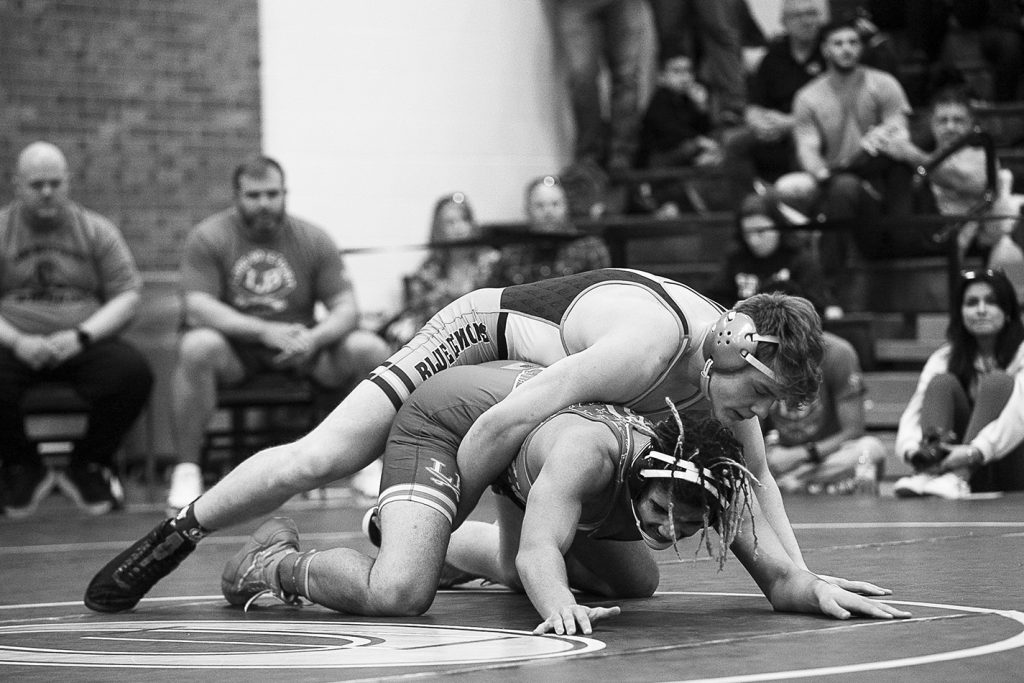 By Marty Gordon
Two high schoolers from the New River Valley have announced plans to continue their wrestling careers in college. Blacksburg's Tharun Svetanant is headed to Washington and Lee, and Christiansburg's J.J. Pociask will attend King University. 
Pociask finished third in this past weekend's Region 3D tournament and will advance to this week's state championships to be held in Salem. Svetanant was one of three Blacksburg wrestlers who won a Region 4D title and will also advance to the state tournament.
Pociask is a past regional third- and second-place winner, and a state fourth-place winner. 
Svetanant was the 2022 Staunton River Rumble Champion, was third at the Star City Classic, and is currently ranked eighth in Virginia at 132 pounds. Heis planning to bulk up and expects to wrestle up a weight class in college. 
The Blacksburg senior said he chose Washington & Lee because of its strong academics and because it provides a good balance of education and wrestling. He plans on majoring in Pre-Med.
Washington and Lee University is a private liberal arts college in Lexington, Va., with an enrollment of 1,820 students. W&L competes in NCAA Division III's Old Dominion Athletic Conference and the Centennial Conference for wrestling.
This past week, the Washington and Lee University wrestling team captured the first ODAC Wrestling Tournament team title since the league renewed the sport sponsorship with 135.5 mat points. 
Pociask said he chose King University because their campus is nice, and he really liked their workout facilities. "I think the coaching staff will help push me to be the best athlete I can be," he said. "My goal is to start for the team by my sophomore season."
King University is a private university in Bristol, Tenn., with an enrollment of 1,656 students. 
The university is a member of the NCAA Division II ranks, primarily competing in the Conference Carolinas (CC) since the 2011–12 academic year. They were also a member of the National Christian College Athletic Association (NCCAA), primarily competing as an independent in the Mid-East Region of the Division I level. The school's wrestling team is currently 11-9.