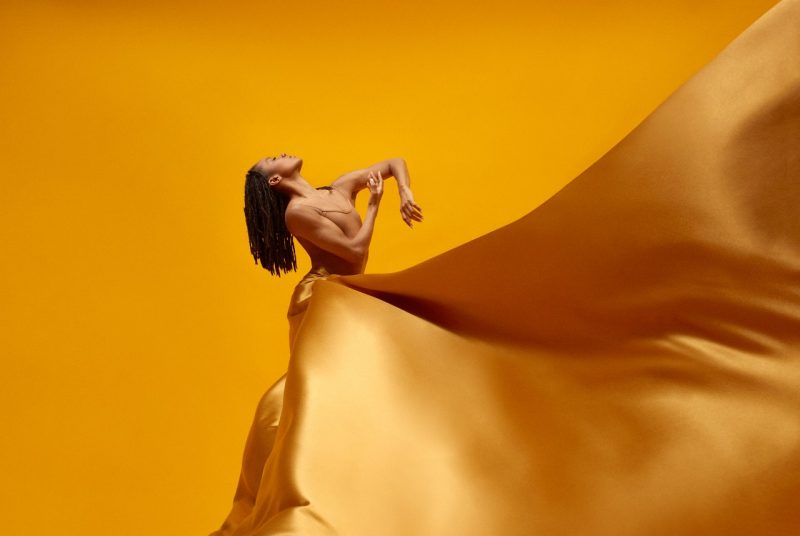 A groundbreaking company that has forever changed American dance and culture, Alvin Ailey American Dance Theater, comes to the Moss Arts Center for two performances on Tuesday, Feb. 28, and Wednesday, March 1, at 7:30 p.m.
Marking the first time the main company has performed in Southwest Virginia, each evening performance features a distinct and diverse repertory of new and classic works as well as founder Alvin Ailey's masterpiece, "Revelations."
The performances will be held in the center's Anne and Ellen Fife Theatre, located within the Street and Davis Performance Hall at 190 Alumni Mall. 
The program on Tuesday, Feb. 28, will include Robert Battle's "For Four" (2021), featuring four amazing Ailey dancers and Wynton Marsalis' jazz score – written in 4/4 time, and Paul Taylor's 1964 "Duet," set to the music of Franz Josef Haydn.
The evening also includes a new production of "Survivors" (1986), Alvin Ailey's impassioned tribute to the profound courage and terrible anguish of Nelson and Winnie Mandela, which will be seen this season for the first time since 1988. A soundtrack of Max Roach's richly varied drumming and Abbey Lincoln's powerful vocals sets the emotional tone for a work that presents a portrait of people transformed by injustice and lifts up those who resist oppression in any form. 
The performance on Wednesday, March 1, will include acclaimed choreographer Kyle Abraham's "Are You in Your Feelings?" (2022), a celebration of Black culture, Black music, and youthful spirit, scored to a mixtape of soul, hip-hop, and R&B featuring artists such as Jhené Aiko, Drake, Lauryn Hill, Kendrick Lamar, Jazmine Sullivan, and Summer Walker.
Using an original composition by Duke Ellington and four jazz standards given an avant-garde twist by composer Rafiq Bhatia, "In a Sentimental Mood" (2022) by Jamar Roberts bridges the past and present, making these musical classics freshly relevant and timely.
Both evenings will include performances of Alvin Ailey's "Revelations." Since its creation in 1960, "Revelations" has been seen by more people around the world than any other modern dance work, moving audiences with its powerful storytelling and soul-stirring music, evoking timeless themes of determination, hope, and transcendence. Springing from Ailey's childhood memories of growing up in the South and attending services at Mount Olive Baptist Church in Texas, "Revelations" pays homage to the rich cultural heritage of the African American and explores the emotional spectrum of the human condition.