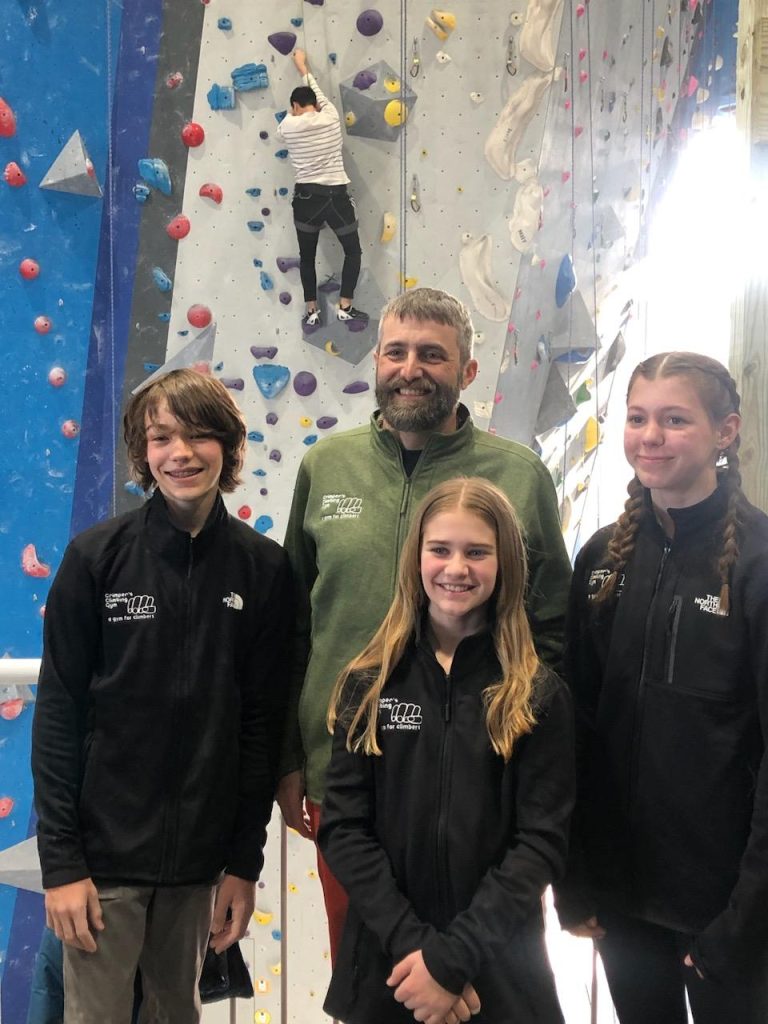 Members of Crimpers Climbing Gym (Christiansburg) Youth Team attended the USA Climbing Division 8 Bouldering competition held in Bridgeport, Penn., over the weekend. Clara Corl and Raegan Slade, both from Blacksburg, and Maddoc Spraker from Wytheville, competed in the Division 8 Qualifying round on Saturday, Feb. 11. Spraker also competed in the Division 8 Finals on Sunday, Feb. 12. Bouldering is a type of indoor climbing without a harness or ropes over pads on walls no higher than 15 feet.
The competitors qualified at the Jan. 14 Region 81 (Virginia and Maryland) competition in Washington, D.C. and were invited to attend the Division 8 Bouldering competition by placing in the top 13 of their age group in Region 81.
Division 8 is made up of competitors from Maryland, Virginia, Delaware, New Jersey, Eastern Pennsylvania, and Western New York. The top six competitors from each age group will move on to the National Youth Climbing Championships in Austin, Texas.