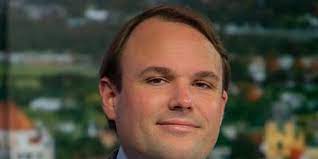 Monday evening at its regular meeting, the Montgomery County Board of Supervisors passed a proclamation commending Auburn Middle School resource officer Deputy Steven E. Parks for his prompt action that saved the life of 12-year-old Cody Linkous, who was choking on some food.
First, Deputy Parks performed the Heimlich maneuver, and then he administered CPR to save Linkous's life.
The text of the board's proclamation reads as follows:
"The Montgomery County Board of Supervisors hereby commends Montgomery County School Resource Officer Deputy Steven E. Parks for his life-saving actions on January 31, 2023.
"We, the Montgomery County Board of Supervisors, wish to thank Deputy Parks for his immediate response to an incident at Auburn Middle School that resulted in saving a child's life. Due to his quick response by administering the Heimlich maneuver and CPR, a 12-year-old child is with his family today.
"Our board has always valued public safety in our community. We believe School Resource Officers serve a significant and worthwhile purpose in our schools. We know each School Resource Officer interacts with the students in our community throughout the week and serves as an excellent example for them.
"Now, Deputy Parks has highlighted yet another reason for the importance of having School Resource Officers in our schools. His training and dedication to his profession has provided a very happy and priceless ending to what would have otherwise been a tragedy that no one should have to face.
"It is with great honor that the Board of Supervisors of Montgomery County, Virginia, hereby recognizes Deputy Steven E. Parks with highest regard and gratitude for his heroic actions that led to saving a child's life."