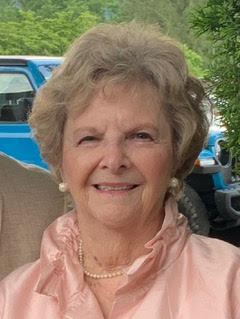 Betty Jo Prater, of Blacksburg, passed away on Feb. 3, 2023.
Betty Jo was born on Nov. 19, 1933, to Douglas and Juanita Robinson of Blacksburg. She graduated from BHS in 1951 and married Jack Prater in 1954. Moving from town to town, they made happy homes, lifelong friends, and lasting memories together. 
Betty Jo is survived by her brothers James L. Robinson and Douglas Robinson, Jr., and a sister, Bertha Crabtree and her husband Bill; her sons Steve and his wife Elaine, andWill, and a daughter, Molly; grandchildren Corey Tucker, Samantha Boeji and husband Michael, Jack Prater and wife Hanna, Kristina Williams, Chad Eveleth, Danielle Prater and Julie Eveleth; and her great-grandchildren, McKenzie, Maddison, and Maverick Boeji, Hope Williams, and Layla Lancaster. 
Services will be held Feb. 25 at noon at Luther Memorial Lutheran Church in Blacksburg. Following the service, a reception will be held at The Inn at Virginia Tech, Smithfield Room, from 1 to 3 p.m. As an expression of sympathy in lieu of flowers, the family asks for donations to Montgomery Regional Library Foundation, Blacksburg Library, 200 Miller St., Blacksburg, VA 24060.