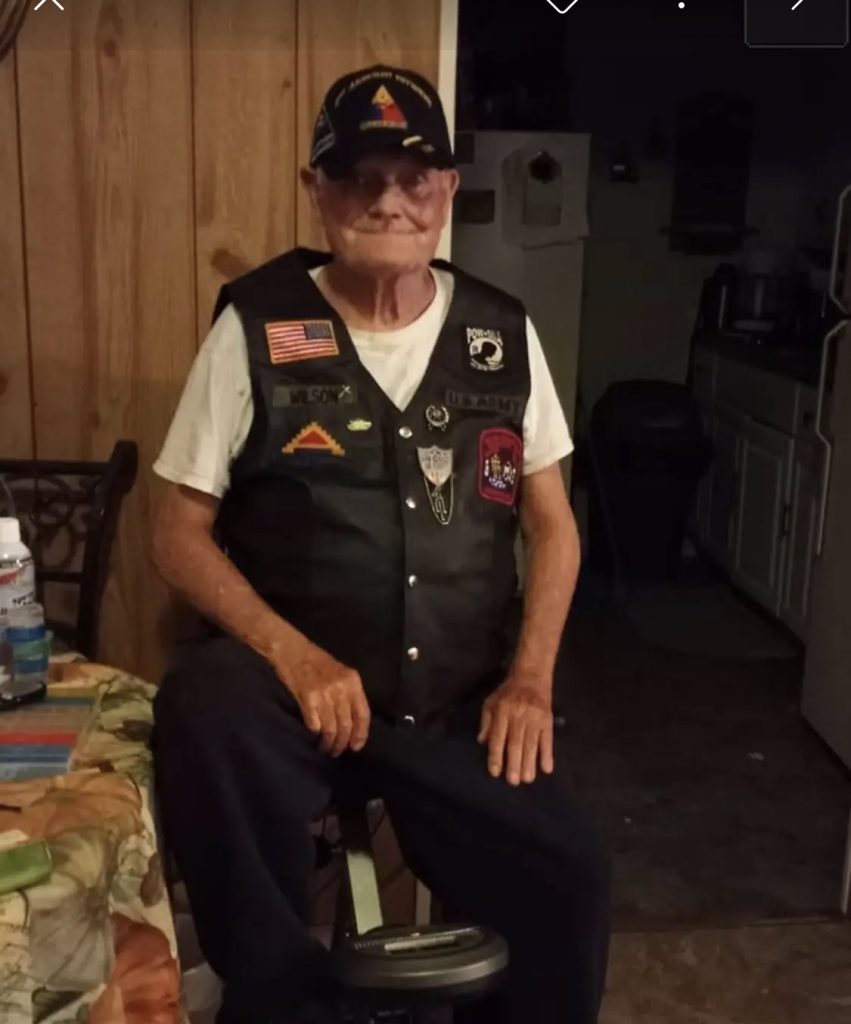 Elmer Allen Wilson, 84, passed away Saturday, Feb. 11, 2023, at his home in Pulaski.
He was a member of Newbern Church of God and retired from Lynchburg Foundry where he was a master steel worker.
He was preceded in death by his parents, Wildie and Vina Mae Wilson; and a sister, Duffie Jean Berard.
Survivors include his wife, Katherine Coe Wilson; sons and daughters-in-law, Michael and Ashley Wilson and Wildie Allen and Jennifer Wilson; a brother and sister-in-law, Donald and Dottie Wilson; a sister and brother-in-law, Betty and William Barton; grandchildren Michael, Peyton, Katherine, Gensis and Ashton Gray; a great-grandson, Julius; and many other relatives and friends.
Graveside services with full military honors were held on Friday, Feb. 17, 2023 in the Southwest Virginia Veterans Cemetery in Dublin.
Memorial services will be held on Sunday, Feb. 19, 2023, at 4 p.m. at the Newbern Church of God, 5271 Wilderness Road, Dublin, VA 24084, with the Rev. David Cruff officiating.
The Wilson family is in the care of Mullins Funeral Home and Crematory in Radford.