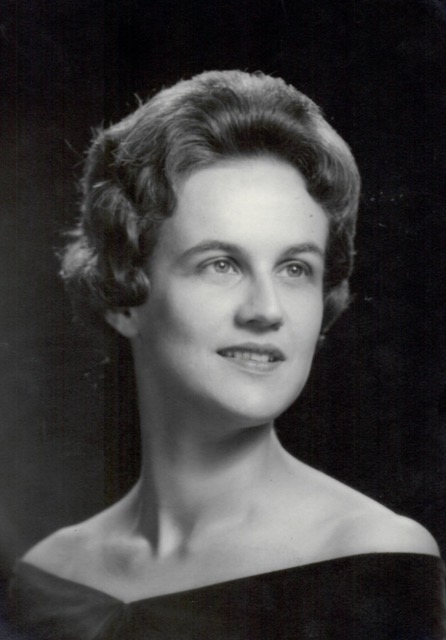 Elizabeth "Betty" Orndorff, 84, of Christiansburg, passed away peacefully on March 5, 2023.
Betty is survived by her husband of 56 years, P. Barry Orndorff; their three children and spouses, Stephen and Carrie Orndorff (Bailey, Emily, and Chase) of Christiansburg, Jon and Jennifer Orndorff (Evan) of Winston-Salem, N.C.; and Paul and Deborah Amos (Carter and Griffin) of Chesterfield, Va.; and her very special great-granddaughter, Lilli Elizabeth Davis.
She is also survived by her sister, Margaret Heberlein of New Bern, N.C., as well as numerous nieces and nephews spread out across the country. Betty was preceded in death by her parents, George and Mildred Steeb.
Betty was born in Buffalo, N.Y., on February 12, 1939. In 1960, Betty graduated from Syracuse University with a bachelor of music (Organ) degree and a master of music (Organ) degree in 1963. Additionally, she studied under the world-renowned organist and Johann Sebastian Bach scholar, Helmut Wacha, in Germany.
Betty taught music and German at Marion College in Marion, Va., in the mid-1960s. While at Marion, Betty's life changed after being set up on a blind date with Barry. The two were engaged five days later, married in 1967, and spent the last 56 years together with moves to Florida, Michigan, West Virginia, and finally back to Virginia.
She served for several years as the organist and choir director at Ebenezer Lutheran Church in Marion, and Calvary Episcopal Church in Ashland, Ky., as well as an organist at other churches. Upon her first visit to Christ Episcopal Church in Blacksburg in 1994, she was offered and accepted the organist and choir director positions in the church. She was a member of The Order of the Daughters of the King and the American Guild of Organists.
Betty was a faithful volunteer at LewisGale Hospital Montgomery. She was a fixture at the front information desk for 28 years and was proud of her 5,200 hours of service. That dedication earned her recognition as a LewisGale Volunteer of the Year.
In remembrance of Betty Orndorff and in lieu of flowers, the family asks that any donations be directed to Christ Episcopal Church, P.O. Box 164, Blacksburg, VA 24063-0164; Website: Giving | Christ Episcopal Church (christchurchblacksburg.org).
A service will be held at Christ Episcopal Church, 120 Church Street NE, Blacksburg, at 1 p.m., on March 18, 2023. The family will receive guests at a reception at the church immediately thereafter.