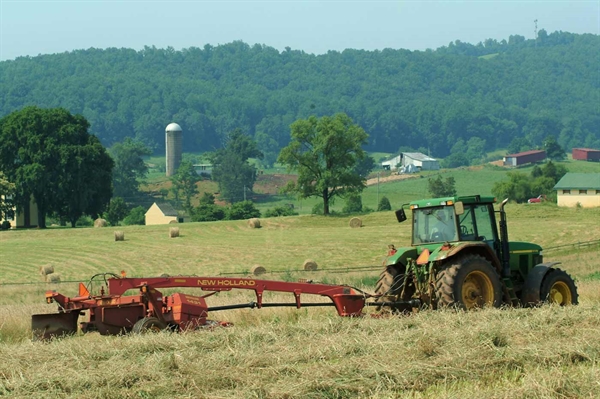 To commemorate National Agriculture Week in Virginia March 21-27,  Virginia Farm Bureau Federation's Women's Leadership Committee will host a statewide youth coloring contest throughout March.
National Agriculture Week is part of the commonwealth's observance of National Agriculture Month to celebrate agriculture, spread awareness of its vital role in stabilizing the economy, and to promote how food and fiber products are produced.
Agriculture enriches the lives of Virginians in countless ways, including enhancing wildlife habitats, biodiversity, water quality and soil health. It also is essential for economic growth and sustaining other industries.
Virginia's agriculture and forestry industries had a combined economic impact of over $105 billion and provided more than 490,000 jobs in 2021, according to the Virginia Department of Agriculture and Consumer Services. Additionally, every job in agriculture and forestry supports 1.6 jobs elsewhere in Virginia's economy.
Virginia agriculture-themed coloring sheets must be submitted to women@vafb.com by March 31 for a chance to win a Walmart gift card. Winners will be announced April 6, and their artwork will be displayed on the Virginia Farm Bureau Federation's Women's Leadership Program Facebook page. To access the coloring sheet, visit bit.ly/WLCcoloringcontest.
With one of the most diverse agricultural industries in the nation, many Virginia commodities and products rank in the top 10 nationally.
Virginia ranked fourth in the production of tobacco, seventh for apples and turkeys, eighth for peanuts, ninth for pumpkins and 10th for broilers, poultry and eggs, and trout aquaculture in 2021, according to the USDA's National Agricultural Statistics Service and Economic Research Service.
According to the same study, Virginia's top farm commodity in 2021 was broilers with over $625 million in cash receipts, followed by cattle and calves with $372 million, field crops with $319 million, turkeys with over $316 million and dairy products with $298 million.
The impact of Virginia agriculture and forestry reaches into global markets with many countries purchasing a variety of commodities, wood products, seafood, and specialty food and beverage items.
Agricultural and forestry exports were valued at $2.97 billion in 2018, up from $2.63 billion in 2017. Today, Virginia's top agricultural export markets are China, Canada, and Egypt, according to Global Trade Information Services Inc.