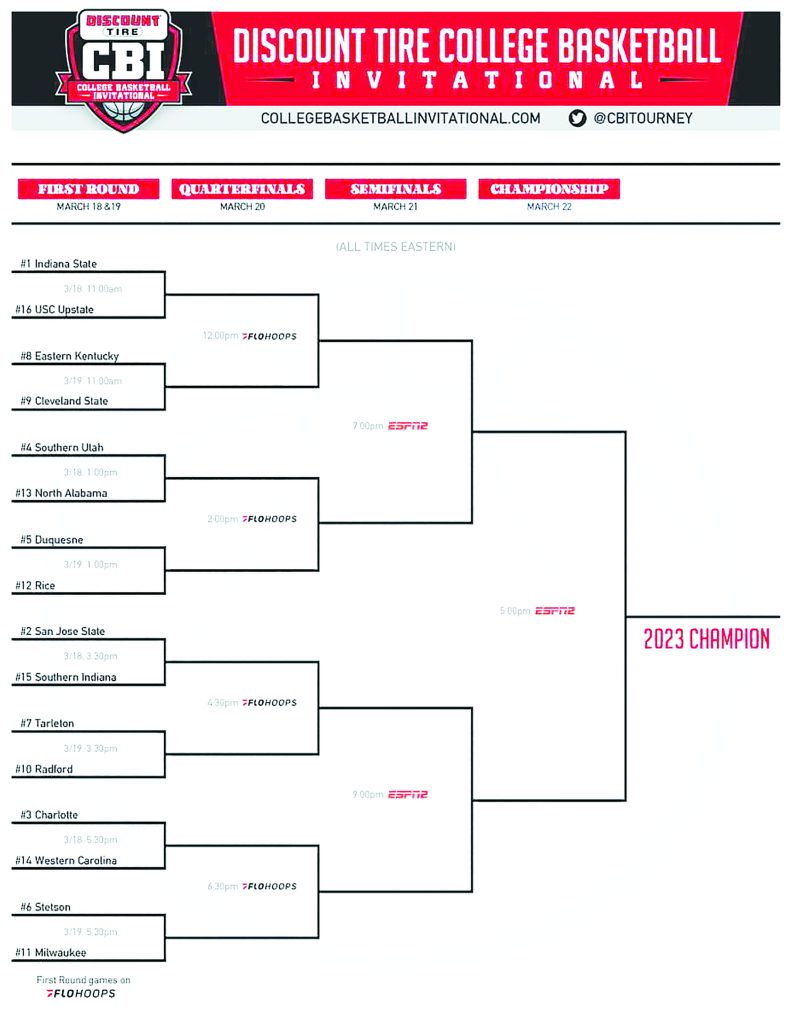 By Marty Gordon
The Radford University men have accepted a bid to the College Basketball Invitational (CBI) in Daytona Beach, Fla., March 18-22 and were seeded tenth in the 16-team field.
The tournament will mean the return of head coach Darris Nichols to the sidelines after this
month's suspension following his arrest on charges of drunk driving.  
This marks the third time in program history that Radford has participated in the CBI, joining the teams from the 2013-14 and 2014-15 seasons. In 2014, the Highlanders defeated Oregon State, 95-92, on its home floor before falling at Old Dominion in the quarterfinals.
The following year, Radford made quick work of Delaware State and then was knocked out of the tournament by Vermont.
Radford enters the tournament with a 19-14 record this season, including a 12-6 mark in Big-South play that clinched the No.-3 seed in the Big South Championships. The Highlanders defeated Winthrop in the quarterfinals but fell on a last-second shot against Campbell in the semifinals. 
Redshirt junior guard DaQuan Smith earned Second Team All-Big South honors while junior guard Bryan Antoine was given an Honorable Mention nod, and freshman guard Kenyon Giles made the Big South All-Freshman team. 
The Discount Tire CBI, which has been around since 2008, is a single-elimination, fully bracketed men's basketball postseason tournament featuring 16 teams from across the country. The field will consist of teams not selected for the NCAA Tournament or the NIT.  
The opening and quarterfinal rounds will be broadcast on FloHoops (paid subscription required) with the semifinals and championship game slated to be broadcast on ESPN2.