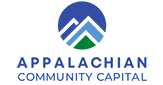 CHRISTIANSBURG – Appalachian Community Capital (ACC), of Christiansburg, has received a $510,000 grant from the U.S. Treasury Department's Community Development Financial Institutions Fund's (CDFI) Program to increase lending for small businesses in historically underserved areas in the 13-state Appalachian region. 
Appalachian Community Capital is a non-profit community development financial institution (or CDFI) that is focused on attracting new sources of capital for small businesses, including minority and women-owned business owners, in underserved places in Appalachia.
"I'm grateful for the CDFI Fund's recognition of ACC's important work," said Donna Gambrell, President and CEO of ACC. "With this grant, we will continue to collaborate with our members to ensure even greater impact on small business owners in Appalachia who continue to seek access to affordable credit and services that will enable their businesses to grow and thrive." 
In a joint statement, Senators Mark Warner and Tim Kaine lauded the work of CDFI's.
"CDFIs are critically important financial institutions that help underserved communities across the Commonwealth and the country access capital," the Senators said. "Early on in the pandemic, we fought for increased CDFI funding because we saw that initial relief efforts weren't reaching underserved communities. We're glad to see that funding flowing to communities across Virginia to help bridge that gap."
ACC is not a direct lender. Instead, it raises capital for its members who are also CDFIs or other mission-aligned lenders so that they can provide affordable loans, business advisory services, and other types of support to small businesses in the region. ACC is an intermediary CDFI and a membership organization that attracts new sources of capital to the region for other CDFIs and mission-aligned lenders. Members then use ACC's capital to provide loans and advisory and other services to small businesses in under-invested areas of Appalachia.
The Appalachian Regional Commission and partner financial institutions provided $15.5 million in seed capital helped ACC to start lending in 2015.  Since then, ACC has raised an additional $18 million for its members who have used the funds to finance 100 small businesses. In addition, over 2,000 jobs have been created or retained; about half of these jobs are occupied by low-income persons. Since it began lending in 2015, ACC has been instrumental in strengthening low- and moderate-income communities and small businesses throughout Appalachia. To date, ACC has deployed $32 million in leveraged debt; raised $17 million in grants; financed 110 companies, including minority- and women-owned small businesses; and helped to generate or sustain over 2,000 jobs. 
News Messenger staff report