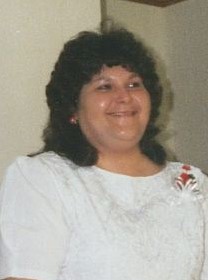 Monica Goad Lawrence of Radford, passed unexpectedly at Carilion New River Valley Medical Center on Tuesday, March 14, 2023. She was born on February 12, 1964.  Monica was preceded in death by her mother, Nomia A. Goad, and father, Wiley E. Goad; and two sisters, Rita Simpkins and Verona Yates. 
Monica is survived by her husband of 28 years, Earl Lawrence; sisters, Selena East of Lillydale, and Cynthia Fender (Larry) of Fairlawn; brother-in-law, Joe Simpkins of Indian Valley; and several nieces and nephews, other relatives and friends.
She worked at Radford University in housekeeping for 31 years. She was a humble and caring lady who lived a simple life fishing, hunting with her husband and spending time with family. She didn't need much to be happy, a long Sunday stroll down a winding road was something she loved to do.  
The family will receive friends from 10 a.m. until 11 a.m. on Monday, March 20, 2023, at the New Hope Church of God in Christiansburg. Funeral services will begin at 11 a.m. with Rev. T. Michael Bond officiating. Interment will follow in Highland Memory Gardens in Dublin.
The Lawrence family is in the care of Mullins Funeral Home and Crematory in Radford.