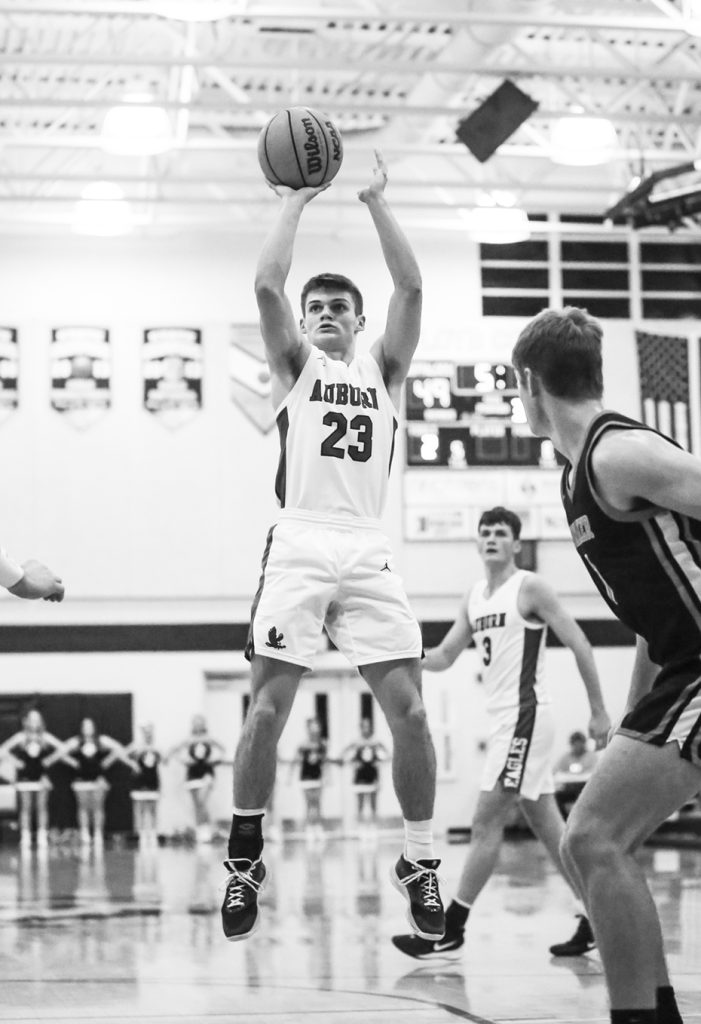 By Marty Gordon
Sports editor
Radford's Elijah Kelly and Auburn's Nick Millirons led their respective schools to the state playoffs. 
Monday, each received player of the year honors. 
Kelly was named the player of the year in the Three Rivers Districts, while Millirons was the boys' player of the year in the Mt. Empire District. Millirons was joined on the first team by Coahan Gordon. Radford also placed Gavin Cormany on the first team of the TRD.
Floyd's Brian Harman shared coach of the year honors in the TRD with Radford's Rick Cormany.
Parker Prioleau gave Radford a second-team all-TRD. 
Auburn's Sam Duncan and Bryce Gill were named to the MED boys' second team. Their teammates, Drew Royal and Michael Wilson were named to the honorable mention list.
Eastern Montgomery had two players named to the Pioneer District honorable mention boys' list in Grayson Caldwell and Talan Bruce.
Gordon and Millirons were also named to the Class Region C all-region first team. 
Kelly and Cormany were named to the Region 2C first-team with Kelly being named player of year and their coach, Ricky Cormany, the coach of the year.