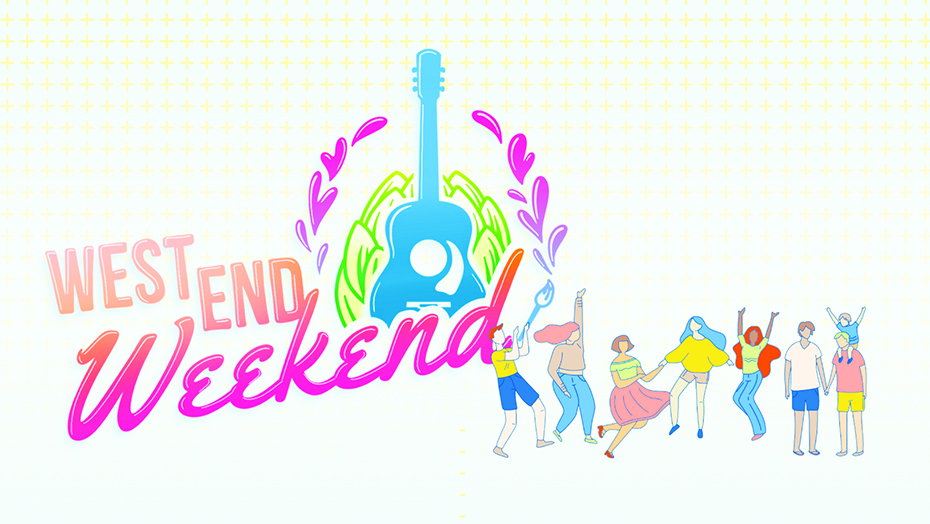 The three-day celebration of music, art, food, and community on May 12 – 14
RADFORD – MountainTrotter Arts had announced a big change in their summer programming.
West End Wednesdays is now West End Weekend, what organizers are calling a "jam-packed, art-filled celebration" taking place at Glencoe Mansion and Long Way Brewing during the weekend of May 12 – 14, 2023.
The festivities will kick off with an opening reception for the Radford Photo Club at Glencoe Mansion, Museum & Gallery from 5:30 – 7 p.m. on Friday, May 12. Visitors will be able to meet the local photographers while browsing works that will be on exhibit through the end of June.
On Saturday, May 13, MTA will launch its West End Weekend Festival from 11 a.m. – 5 p.m. The event is modeled after MTA's popular Craft & Draft festival, scheduled for October 21, 2023. The West End Weekend Festival will feature more than 30 artisan vendors, live music from The Breakfast Club and FloydFest On-the-Rise band Appalachian Space Train, four food trucks, and an array of craft beers. The event will take place on the upper lawn at Glencoe Mansion. As always, admission is free, but donations are welcomed. 
"Bring your blankets, lawn chairs, and well-mannered dogs, too!"
On Sunday, May 14, Long Way Brewing will wrap up the weekend with Market Day at Long Way from 1 – 5 p.m. A dozen artisan vendors will be on site to browse and shop as visitors sip on Long Way Brewing's signature craft brews.
Throughout the weekend, MTA will be selling flowers as a fundraiser in conjunction with Gates Flowers & Gifts. Proceeds from these sales will be donated to the Women's Resource Center. These single stems will make a great gift for Mother's Day and will help support victims of domestic and sexual violence in the New River Valley.
For more information, visit www.mountaintrotterarts.com, find "West End Weekend" on Facebook, email MTA at mountaintrotterarts@gmail.com, or call Michelle Beale at
540-239-4350. 
Submitted by MountainTrotter Arts