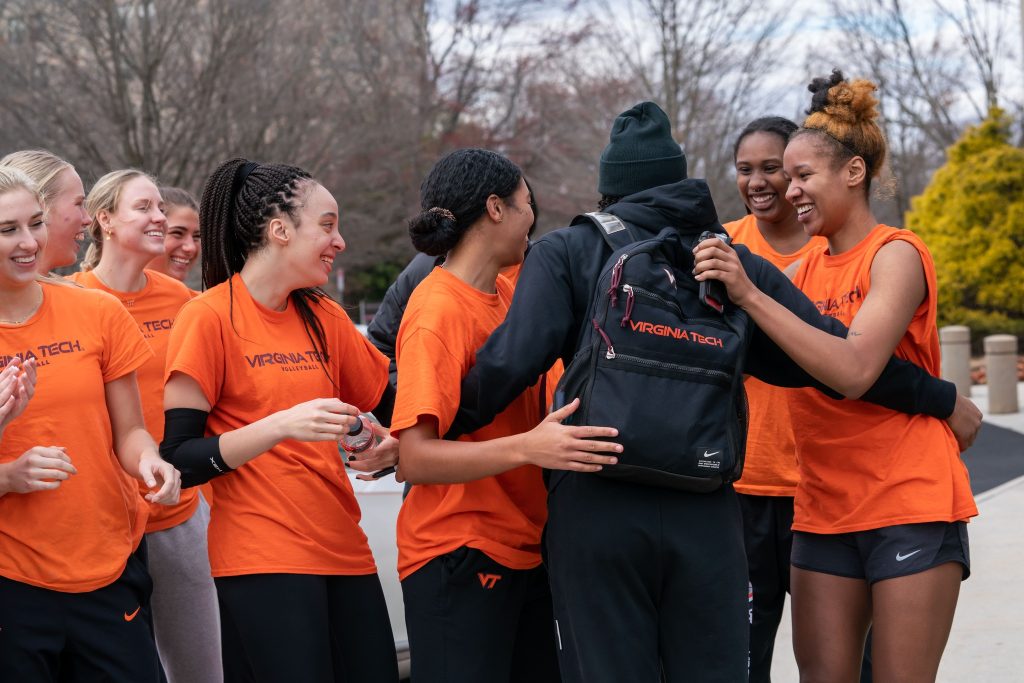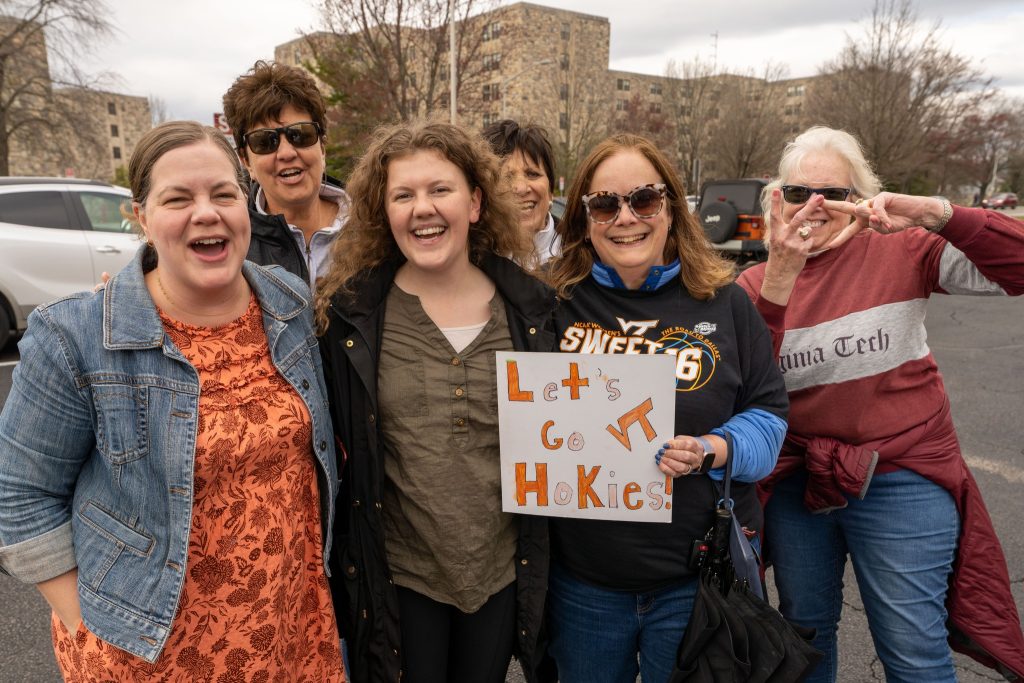 In front of a sold-out Cassell Coliseum, the Virginia Tech women's basketball team earned a spot in the Sweet 16 for just the second time in program history, advancing to the regional semifinal round following wins over Chattanooga and South Dakota State. 
The top-seeded Hokies will make the cross-country trek to Seattle ahead of their clash with No. 4 Tennessee on Saturday, March 25. Tipoff time is set for 6:30 p.m. ET on ESPN2.
The winner of that game will play the winner of the UConn-Ohio State contest on Monday, March 27, with a trip to the Final Four up for grabs. 
Take a deeper dive below into the other three squads joining Virginia Tech in the Emerald City this weekend. 
NO. 4 TENNESSEE 
No stranger to March Madness, the Lady Vols are making their 36th Sweet 16 appearance, the most for any women's or men's program in NCAA Tournament history. Tennessee has won eight national championships in its storied history, trailing only UConn and its 11 national titles. 
Virginia Tech and Tennessee met earlier this season in Knoxville, a 59-56 win for the Hokies behind a team-high 18 points from Kayana Traylor. Elizabeth Kitley was held to just six points in that contest, one of only three games this year in which she failed to reach double figures. 
The Lady Vols appear to be peaking at the right time, having scored 94 points and 95 points, respectively, in their first two NCAA Tournament games. They have won eight of their last 10 games, and the last time they lost to a team that was not No. 1 South Carolina was a 91-90 setback to Mississippi State back on Feb. 6. 
Rickea Jackson and Jordan Horston, both First Team All-SEC picks, pace Tennessee's offensive attack, averaging a combined 35 points per game. 
The Hokies are 3-8 all-time against UT, including an 0-1 mark at neutral sites. Interestingly enough, that one neutral site game happened to be Virginia Tech's first Sweet 16 trip back in 1999, a game the Hokies lost 68-52 in Greensboro, North Carolina. Tennessee Head Coach Kellie Harper was a starting guard for the Vols in that game in 1999.
2 UCONN




A program that needs no introduction to women's basketball fans, UConn is appearing in its 30th Sweet 16. In the midst of a seven-game winning streak and having won 10 of their last 11

outings, the Huskies defeated Vermont and Baylor this past weekend to claim a spot in Seattle and extend their run to 29 consecutive Sweet 16 showings. 




Forward Aaliyah Edwards joins Kitley on the Naismith Player of the Year semifinalist list and boasts averages of 17.0 points per game on 59% shooting along with 9.0 rebounds per game. Azzi Fudd, the nation's top-ranked recruit in the Class of 2021, recently returned from injury and put up 22 points in the Huskies' win over Baylor Monday evening. 




Virginia Tech and UConn have met 11 times but have not faced one another since 2006 in an NCAA Tournament second-round game, a 79-56 victory for the Huskies in University Park, Pennsylvania. 




NO. 3 OHIO STATE 




The Buckeyes needed a buzzer-beater to defeat North Carolina on Monday to claim their second-straight trip to the Sweet 16. Ohio State is in the midst of its 25th NCAA Tournament appearance and is pursuing just its second Final Four in program history. 




OSU's offense is one of the best in the country as the Buckeyes average 80.4 points per game on 46% shooting while dishing out 17.4 assists per game. Guard Taylor Mikesell leads the team with 17.2 points per game. 




The Hokies won their only previous meeting with Ohio State back in 2018 at the West Palm Invitational in Florida.
Virginia Tech Athletics