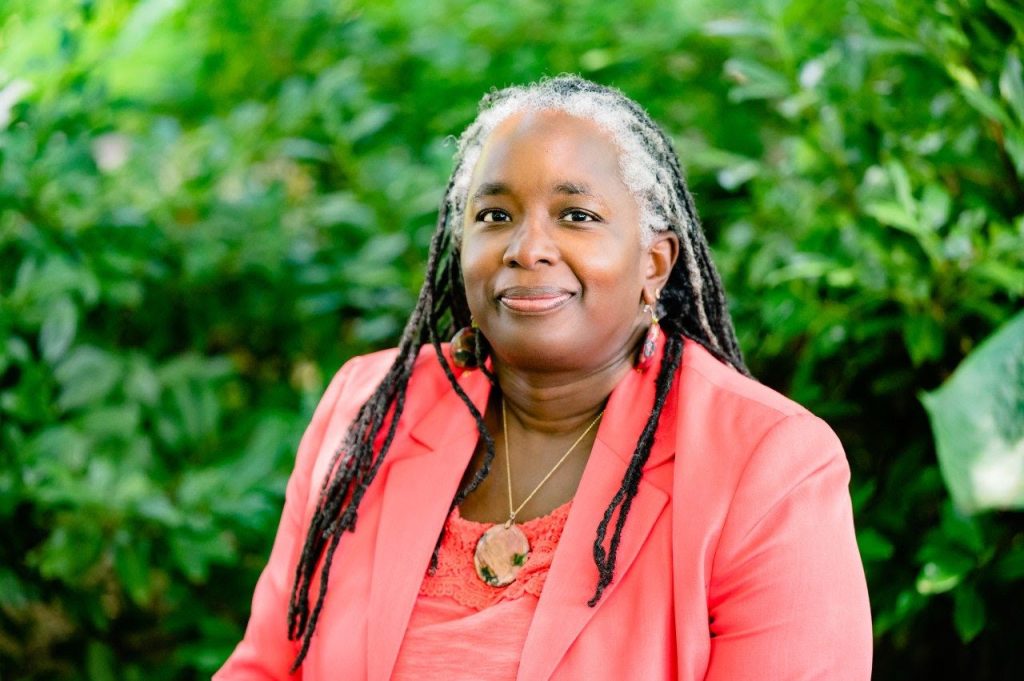 BLACKSBURG – Menah Pratt, vice president for strategic affairs and diversity, has been honored as one of the Top 50 Women Leaders of Virginia for 2023 by the website Women We Admire. 
According to the website, the list includes a group of women who "encourage and promote lasting changes around them, impacting the lives of other women and empowering them to lead in their own path."
Pratt joined Virginia Tech on Feb. 1, 2016, after a distinguished career as the associate chancellor for strategic affairs and associate provost for diversity at the University of Illinois. Additionally, she has served as university compliance officer, assistant secretary of the university, and university counsel at Vanderbilt University. She also holds a faculty appointment as a professor in the School of Education in the College of Liberal Arts and Human Sciences. She is affiliated with Africana Studies program, Women's and Gender Studies program, and the Department of Sociology.
"I am extremely honored to be included in the Top 50 Women Leaders of Virginia among so many distinguished and admirable women," said Pratt. "Being able to work at Virginia Tech and live Ut Prosim (That I May Serve) is a privilege. I have been fortunate enough to know and learn from many remarkable women in my lifetime. It is my goal to encourage and empower others through my work and by leading by example."
In a recent article published by Illinois State University, Pratt spoke of the way her mother, Mildred Pratt, "fought racism, segregation, sexism and generational poverty to achieve a better life and help others do the same."
As Pratt shared in her book about her mother's life, "A Black Woman's Journey from Cotton Picking to College Professor: Lessons about Race, Class, and Gender," Mildred Pratt became a tenured full professor in social work in the 1970s, when fewer than 1 percent of full professors were Black women. In addition to her teaching and research contributions, Mildred Pratt co-founded the Bloomington-Normal Black History Project in partnership with the McLean County Museum of History. In collaboration with Illinois State and Illinois Wesleyan partners, she interviewed nearly 100 elderly Black residents about their life experiences.
"I think she really wanted to empower, not just students, but also because she felt that elderly African Americans had been discarded in life," Menah Pratt said. "It was like society told them, 'What you have to say — it's not important. You're not degreed. You don't have educational credentials. So what you say isn't important.' And I think she wanted to show her students that knowledge and education is not dependent on a degree."
Mildred Pratt's work through social justice impacted not only her students and those in the community but also Menah Pratt. "[Her work] made me develop a lot of empathy and compassion for people in terms of really appreciating how racism impacts a person. It's a thing that touches people and impacts and causes pain."
Pratt said her mother's influence has motivated her to ensure that the work she does is impactful and makes a difference on the humanity of other people.
Since her time at Virginia Tech, Pratt has been instrumental in leading and collaborating with colleagues to advance InclusiveVT, the institutional and individual commitment to Ut Prosim, in the spirit of community, diversity, and excellence. Signature efforts include the cultural and community centers; the Ujima living-learning community; diversity, equity ,and identity curricula requirements for undergraduate and graduate students; the Black College Institute and SOAR (Student Opportunity and Achievement Resources); and the Council on Virginia Tech History and its work related to renaming campus buildings and celebrating the Virginia Tech Sesquicentennial in 2022.
Danny Robertson for Virginia Tech