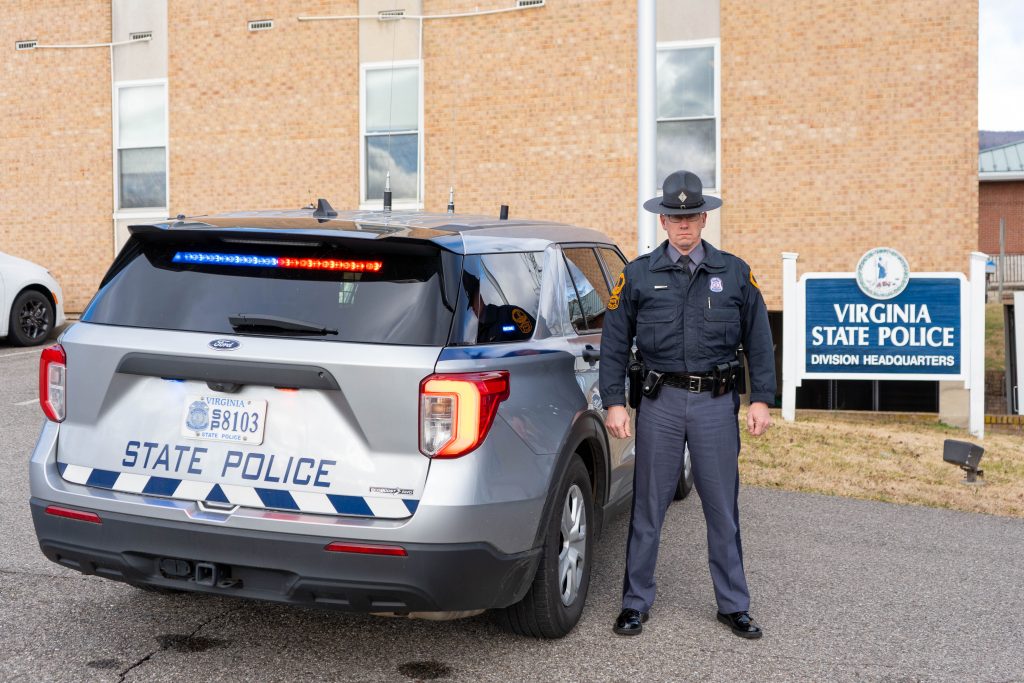 BLACKSBURG – The difference between red and blue could save lives.
Ronald Gibbons and his team of researchers from the Virginia Tech Transportation Institute (VTTI) have found that motorists passing a stopped police vehicle pay more attention when the vehicle has more emergency lights and uses red lights in its light bar. Now, as the next fleet of Virginia State Police vehicles is being rolled out, the vehicles are being equipped with a new lighting pattern that includes both red and blue lights, based on testing and evaluation by Virginia State Police Driver Training Center staff, nationwide best practices for police vehicle emergency lighting, vendor input, and recommendations from VTTI's published research.
"VTTI's lighting study findings and recommendations played a significant role in the marking and lighting configuration of our newly designed patrol SUV's," said Col. Gary T. Settle, superintendent of the Virginia State Police. "We are grateful for the significant research and collaborative efforts that VTTI extended to the Virginia State Police during the multiple phases of the study."
The Move Over Law established in 2002 requires drivers to move over if passing stopped vehicles with flashing amber, red, or blue lights. Despite the law, 40 officers were killed in 2022 across the nation in traffic-related incidents, a 29 percent increase from 2021, according to the National Law Enforcement Officers Memorial Fund.
Submitted by Virginia Tech