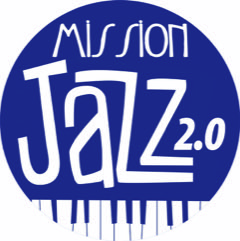 BLACKSBURG – Music meets medicine as Mission Jazz 2.0 comes to the Eastern Divide Brewing Company in Blacksburg on April 20, 2023. 
It's a full evening of smooth jazz for a cause.
Admission to Mission Jazz 2.0 is free, and Eastern Divide Brewing will contribute $1 for each drink (alcoholic and non-alcoholic) purchase to Blacksburg Battles Cancer and the Community Health Center of the New River Valley. The Eastern Divide will have their kitchen menu available.
The event starts at 4 p.m. with music from the Highlands Jazz Trio opening. The Jared Gibbs Trio follows at 5 p.m., with the Vince Lewis Trio taking the stage at 6 p.m. The popular Lenny Marcus Trio plays at 7 p.m., and the Virginia Tech Jazz Ensemble will close out the evening at 8 p.m. The flagship ensemble of the Virginia Tech jazz studies program, the group performs big band classics of all eras and contributions from emerging artists and student arrangers.
Mission Jazz is supported by Blue Ridge Cancer Care; Dr. Cathy Callahan and Dr. Jerry Goldschmidt; Carilion Clinic – New River Valley; Invision-Christiansburg; "Miles to Go;" New River Valley Magazine; Tom and Mary Ollendick; Mary Osgood and The Edward Via College of Osteopathic Medicine. For sponsorship information, call Jim Bohland at 703-717-1439.
Submitted by the Community Health Center of the NRV