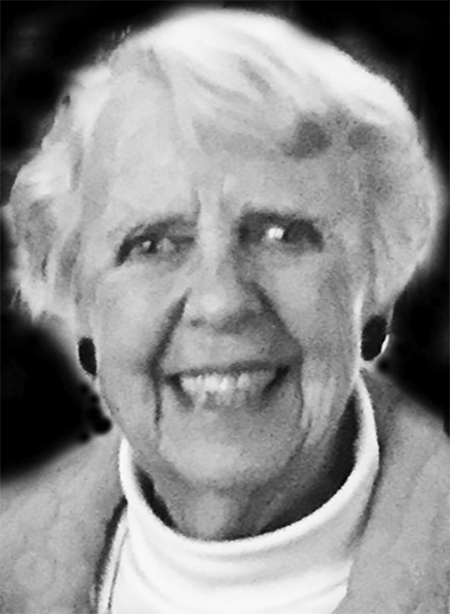 Florence K. Davis (Kandy), 95, passed away on April 3, 2023 at Showalter, Warm Hearth Village. She was born June 24,1927 in Newark, N.J.  to Isabelle and Oscar Kreitler.
Kandy grew up in Millburn, N.J. and attended Bucknell University, where she met her husband of 66 years, Walter M. Davis.
Walter and Kandy lived in Stuyvesant Town, N.Y., Glen Cove, N.Y. and Blacksburg.
After raising her four children, Kandy worked as an accountant at Long Island Lutheran High School in Brookville, N.Y. When she retired from LuHi, she became a travel agent. During this time, she and Walter enjoyed traveling all over the world.
Kandy loved being with and meeting new people. She was a member of Trinity Lutheran Church, when she lived in Glen Cove, and Blacksburg Christian Fellowship when in Blacksburg. Kandy was involved with various social groups through the years and was part of the Blacksburg Newcomers, well after she was no longer a "newcomer".
A devoted wife and mother, Kandy is survived by her children, John (Jay) Davis, Bruce and Lee Davis, Wendy and Joe Kelley, and Nancy and Richard Palmer; her grandchildren, Travis Carey, Rachel Carey, Marlow Davis, Matt Davis, Melissa and Jaymes Monson, Kristi and Nathan Hoch; and great-grandchild, Logan Carey.
Kandy will be missed by her family and many friends. 
A memorial service will be held on Saturday, April 29 at 2 p.m. at Blacksburg Christian Fellowship, 2300 North Main St. in Blacksburg.
In lieu of flowers, contributions may be made in memory of Florence (Kandy) Davis to the Ministerial Scholarship Fund, BCF, P.O. Box 813, Blacksburg, VA 24063, to Long Island Lutheran High School, Isabel and Oscar Kreitler Scholarship Fund, 131 Brookville Road, Brookville, New York 11545 or to a charity of your choice. 
Arrangements by McCoy Funeral Home, Blacksburg.