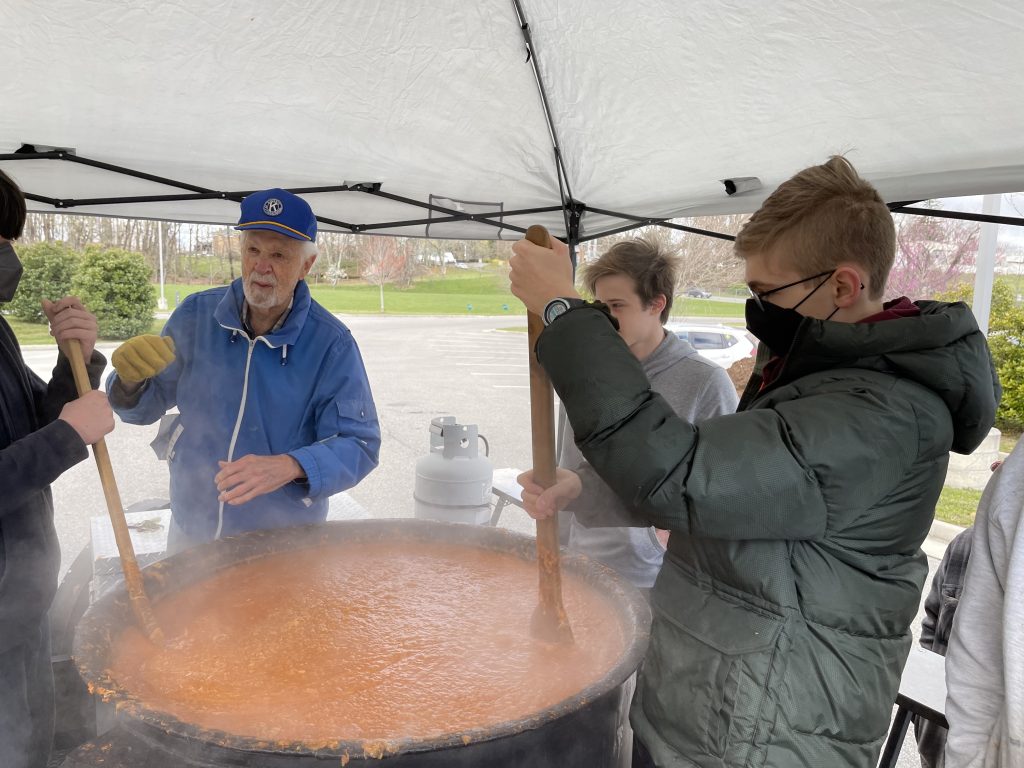 BLACKSBURG – Price's Fork Elementary School and Montgomery County-Blacksburg Kiwanis Club are sponsoring a Brunswick stew sale on Saturday, April 22, at Price's Fork Elementary School, 4021 Price's Fork Rd, Blacksburg. 
Stew will be available from noon – 2 p.m. for $10.00 per quart, or $9 per quart if purchasing five or more quarts.  Stew can be pre-ordered by contacting Price's Fork School at 540-951-5834 or pfesstew@gmail.com or any Kiwanis member. Proceeds will benefit the physical education, music, and arts programs at PFES, and children and youth programs sponsored by Kiwanis. Payment should be cash or check.
In the spirit of serving the children of the world one child one community at a time, Kiwanis uses all proceeds to support local children and youth by sponsoring stocking food pantries for four and five year-old at risk students and their siblings at two elementary schools, supply parents of newborn and young children with ID kits, purchase books for pre-school children at 10 elementary schools, sponsor Salvation Army Christmas angels for younger children and serve as bell ringers.  The club also donates to Scouts, Boys and Girls State, the Women's Resource Center, Boys and Girls Club, and sponsor Blacksburg High School Key Club and Virginia Tech Circle K, and staffs the concession stand for the Special Olympics basketball tournament with proceeds going to Special Olympics.  On June 3, the Kiwanis Club will hold its annual golf tournament at Auburn Hills and the club is looking for teams and sponsors. For additional information about Kiwanis, please contact Jerry Jones at 540-552-8296 or gmjones@vt.edu.  
Submitted by the Kiwanis Club of Montgomery County-Blacksburg