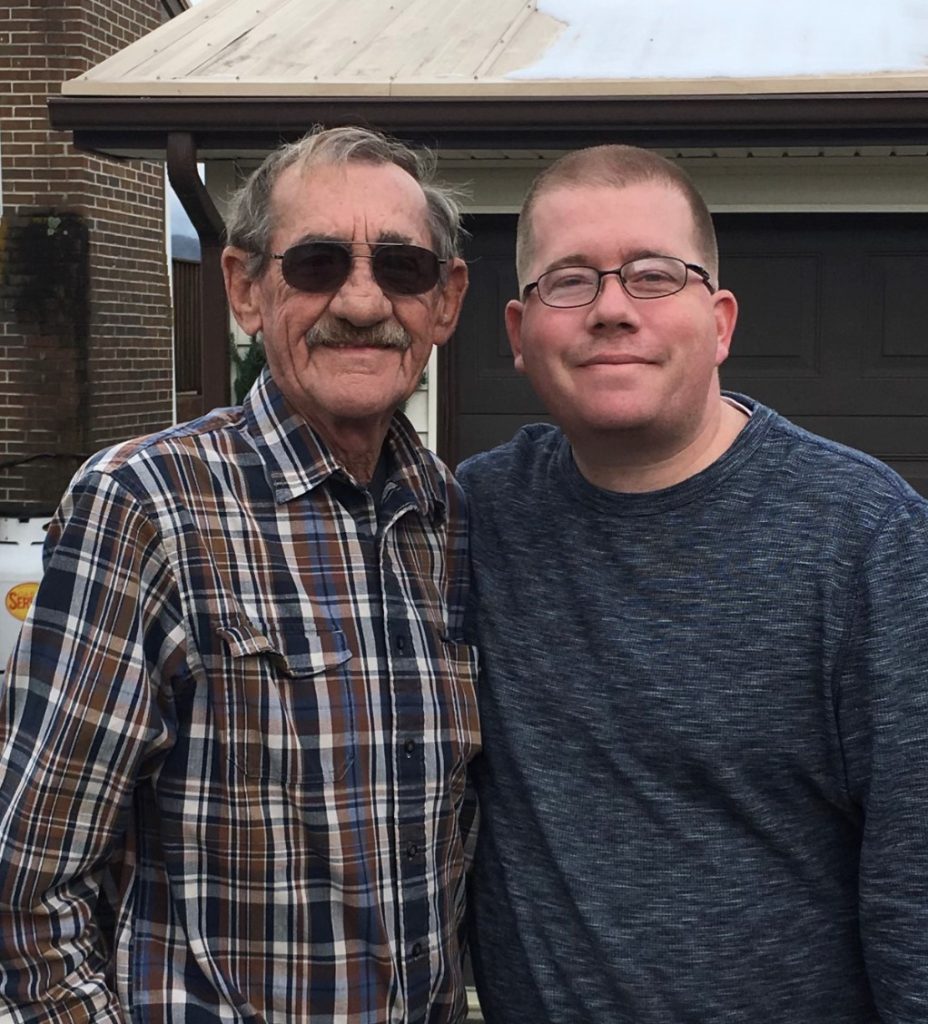 Born August 1, 1947, to Junior Willie Tolbert and Velma Tolbert, Larry grew up in Pulaski County. Larry went to be with to be with the Lord on April 8 at 11:24 p.m., Larry had many accomplishments throughout his life. He was an advocate beekeeper throughout most of his life. When not keeping bees, you could find him on the golf course, in the woods, on a lake fishing, or working hard doing construction. Larry took pride in his yard, always trying to keep it trimmed until he could do it no more. Throughout Larry's latter years, you could find him spending time with his fellow comrades at the AMVET Post 50 in Pulaski. He loved spending time with Mike Branscome and Marshall Smith. Most importantly, Larry (Dad) was the patriarch of our family. Together, he and his beloved sister, Kathy Shaw, laid a foundation of love and set the example that all should follow. He and his wife of 47 years, Sue Tolbert, built a home of love in Draper, Va. 
Dad was a Vietnam Veteran where he deployed in defense of this great Nation. Assigned to the 11th Armored Cavalry Regiment, Dad received awards and decorations such as the Bronze Star, Army Accommodation Medal, Purple Heart, Army Achievement Medal, Vietnam Campaign Medal, Army Good Conduct Medal, Army Service Ribbon, National Defense Ribbon, and Combat Action Badge. With Stetson and spurs dawned, saber in hand, Dad, aka. Staff Sergeant Tolbert gave the enemy all they could handle. This Combat Engineer served his country proudly, during and after his service to our Country. 
Dad had a professed love for his family. He was always close by his son, Chris Tolbert. Chris would come visit Dad from abroad and together they would hang out in the garage, talking about war stories and compared the Operation Iraq Freedom and Vietnam Campaigns. They would laugh, joke, and love, as Mom always ensured there was food on the table, plenty to drink, and enough love to go around for everyone. Dad's special memories include Jenna, Jolene, and Jr. coming in the garage for that extra special hug that would seem to last a lifetime. 
Dad is proceeded in death by his mother and father, Velma and Jr. Tolbert, and his sister, Ada Mae Tolbert. He is survived by his loving wife, Elizabeth Sue Tolbert; son and wife Christopher and Jenny Tolbert; sister and brother-in-law, Kathy and Mike Shaw; niece Velena Odell and Jamie Conner; nephew David Hungate; and grandchildren Jenna Lynn Ambelang, Jolene Tolbert, and Chris Tolbert Jr. 
We will miss you Uncle Larry, cousin Larry, PawPaw, brother, dad, Honey!
The Tolbert family is in the care of Mullins Funeral Home and Crematory in Radford.