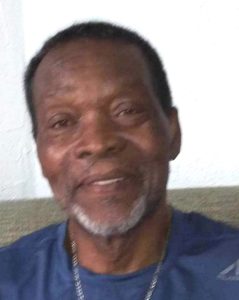 Carthen Eugene (Gene) Morman Sr., 76, was born September 22, 1946, and departed his life at home on April 12, 2023, in Radford. 
Carthen was preceded in death by his mother, Viola Morman; father, Floyd Morman; three brothers, Russel Morman, Chev-Riddell Morman, and Floyd Morman; and bonus daughter, Regina Hamlin. 
He is survived by his common law wife of 21 years, Teresa Hall; two brothers, Calvin Morman (Rose), and Daniel Morman; sister, Erenestine Morman; daughter, Shirley D. Jackson (Rodney); three sons, Carthen E. Morman Jr., Andre D. Morman (Cheryl), and Derrick Gray (Hope); his bonus children, Valorie Bentley, Stacy Opincar (John), Tylor Musselman (Stephen), Samantha Pack (Michael), and Erika Hall; grandchildren, Devin Morman, RayJean Morman, Deshaun Morman, Monique Morman, Rodney L. Jackson Jr., Morgan Gray, Xavier Gray, Briana Hynes, Nataysia Roper; bonus grandchildren, Destiny Beran (Cody), Mackenzie Opincar, Nickolys Willis, Jaylynn Hamlin, Connor McRoberts, Madison McRoberts, Jeziah Murphy, Kaye'Liana Murphy, and JayVian Eugene Pack; and great grandchildren, Zara Morman, Zion Morman, Genesis Morman, Jamoree Gibbs, Nadia Morman, D'Mari Morman, Jayce Morman, and Sai'Mon Trent. 
Gene will be remembered for all the years he put in hard work as a maintenance man at Fairfax Village Apartments and Cambridge Square Apartments. 
The family would like to give a big thank you to two of his nurses, Tammy and Colby, who helped him throughout his fight with cancer. 
The family would also like to give a heartfelt thank you to Linda, Heather, and Dennis for being dear friends to Gene for many years. 
There will be a private cremation and the family will set a later date for a celebration of life.
The Morman family is in the care of Mullins Funeral Home & Crematory in Radford.