e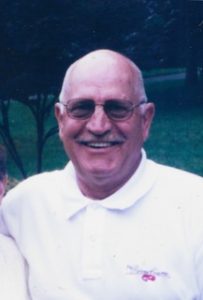 Alfred (Al) Lee Sublett, 86, of McCoy, passed away, Friday, April 14, 2023, at home. 
Al was born on Tuesday, Sept. 29, 1936, in Parrott, the only child to the late Claude E. and Francie Hungate Sublett. He was preceded in death by his daughter, Trenece Renee Sublett; a brother and sister-in-law, Duane and Patricia Kline; a nephew, James (Jim) Kline; a sister-in-law, Linda Clayton; all his aunts and uncles on the Sublett and Hungate side; and several cousins. 
Al is survived by his wife Kathryn (Kay) Merrell Sublett of 63-and-a-half years of marriage, of McCoy; two sons and wives, Chris D. and Sandra (Sandy) Sublett of Newport, and Michael R. and Kimberlee (Kim) Sublett of Springfield, Mo.; a son-in-law, Michael Check, of Hellertown, Pa.; nine grandchildren, Brandon and wife, Erin Sublett, Tyler and wife, Ashley Sublett, Amanda Rowley, Wesley Rowley, Ashley Sublett Wertz and husband Robby, Jade Johnson Orange and husband, Thomas Orange, Jasmine Johnson Ruppert and husband Spenser Ruppert, Nicholas Check; and eight great-grandchildren; a former son-in-law, Wes Rowley of Springfield, Mo.; four nephews, and eight nieces. 
Al graduated from Blacksburg High School in 1954. He played shortstop with the Blacksburg Indians baseball team. The team went undefeated that year. Al also attended three years of interior and exterior decorating school in Detroit, Al met his wife, Kay, while in Michigan and they were married on June 29, 1957. They moved to Al's home place, McCoy, in 1967. Al retired from Radford Army Ammunition Plant in January 1993 after 25 years. While he worked at the Radford Ammunition Plant, he received a certificate of achievement award from Hercules Incorporated for the completion of a course in maintenance mechanics, and Dale Carnegie for completion of a personnel development course, in June 1983. While at the plant, Al also took a course from New River Community College for business and for business and industrial supervision. He earned a 3.308 GPA, cum laude, in 1991. 
Al learned to play golf at the age of 31 and never lost his desire for the game. He enjoyed the outdoors; whether in the woods, working in the yard, or on the golf course. Al and Kay loved to sit on the back porch in the summer early in the mornings, listen to the birds, and drink their morning coffee. They also liked to travel to visit family and places of historical interest. 
Al was a member of Centennial Christian Church, Disciples of Christ, in McCoy where he was a former deacon and a former member of the choir. Al had a gift of song that he shared with several churches in the area and his home church.
 Funeral services were conducted at Centennial Church in McCoy, Thursday, April 20, 2023, with the Rev. Gary McCoy officiating. In lieu of flowers, the family requests that contributions be made to Centennial Christian Church Cemetery Fund P.O Box 427 McCoy, VA. 24111. Interment followed in Centennial Church Cemetery. The family would like to thank the "Good Samaritan's" for all the comfort they gave to Al and the support they gave to Kay. May God bless them.