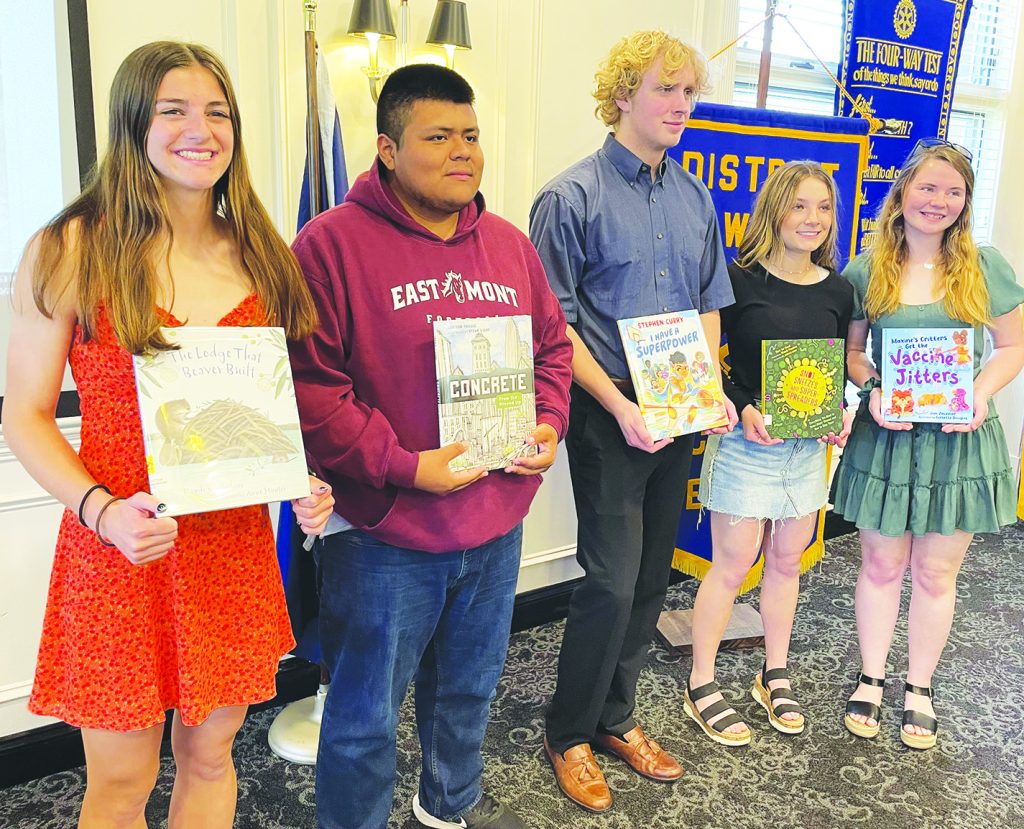 The Rotary Club of Blacksburg recently awarded six scholarships to Montgomery County High School seniors for excellence in their Math and Science studies, and in Career and Technical Education (CTE) studies. 
The scholarships are given annually to students who excel in their particular field of study, exhibit good personal character, and who lives the Rotary Motto of "Service above Self." 
Students are recommended by their teachers and selected by a committee of Rotarians. Each student receives a $1,000 scholarship to the school of their choice and the Rotary Club will place a children's book in the Montgomery-Floyd Regional Library in their honor. The students, their parents and teachers were treated to lunch at the Blacksburg Country Club and the students had the opportunity to tell club members about their plans for the future, while their teachers extolled their achievements as outstanding students at their respective schools.
Earning the CTE scholarships are Bryanna Egan, Alaina Partin and Eder Vasconcelos. 
Bryanna Egan is a graduating senior at Christiansburg High School and will study Nursing. After earning her LPN degree at NRCC, she intends to later pursue a RN degree.   
Alaina Partin is also a senior at Christiansburg High School and will study Nursing at NRCC. Continuing her education, she wants to complete master studies to become a Nurse Practitioner.
Eder Vasconcelos will be graduating from Eastern Montgomery High School, and plans to attend NRCC.  Eder will utilize his CTE course work in robotics, materials science, and engineering design, to pursue a career in welding.
The club also selected scholarship recipients for the Outstanding Math/Science Award.  Earning that distinction are Carson Gilmore, Lilly Underwood and Evan Carson, who will all further their Math or Science education in the fall. 
Carson Gilmore is a senior at Blacksburg High School and will attend Rice University. His field of study will be Kinesiology, with plans to earn a Doctorate in Physical Therapy.
Lilly Underwood will be graduating from Eastern Montgomery High School.  Lilly is enrolled in the Virginia Tech's engineering program. She will be majoring in Civil Engineering. 
Evan Cline is a senior at Christiansburg High School and the Southwest Virginia Governor's School. Evan will attend Virginia Tech and pursue a double major in Mechanical Engineering and Mathematics. 
Submitted by the Rotary Club of Blacksburg