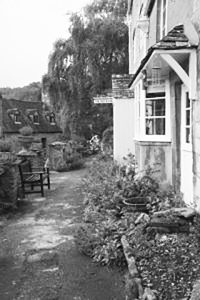 CHRISTIANSBURG – The Montgomery Museum of Art & History is inviting the public to "an unforgettable evening of art, history, and whiskey" on May 4.
"We're excited to host two incredible exhibitions: "The Cotswolds and More" by local photographer Susan Lockwood, and "Owning the Stereotype: The History of Hillbilly Iconography," featuring the private collection of Montgomery Museum Board President Dr. Jean Haskell, retired professor of Appalachian Studies at Virginia Tech and East Tennessee State University and co-editor, Encyclopedia of Appalachia," the museum announced.
"Explore the stunning beauty of the Cotswolds region of England, [along with photographs from other areas of Europe], through Susan Lockwood's lens, and get a glimpse into the rich history of Appalachia with the fascinating history exhibition. And what better way to enjoy the evening than with a Whiskey Tasting provided by JH Bards Spirit Co.! For just $5 per person, you can sample three of the finest whiskies around, and mingle with fellow art and history enthusiasts."
The event is 5 – 7 p.m. at the museum, located at 4 East Main St., Christiansburg.